A number of Al-Ahly club players, including Mohamed El-Shennawy, Walid Suleiman, Saad Samir and Ayman Ashraf, were keen to attend the foundation stone laying ceremony for Al-Ahly Stadium in Sheikh Zayed, and the ceremony began laying the foundation for Al-Ahly Club Stadium.
The Al-Ahly Club is witnessing a historic event at 1 pm today, Saturday, where the Board of Directors and its guests, Dr. Ashraf Sobhi, Minister of Youth and Sports, Dr. Asim Al-Jazzar, Minister of Housing, and Major General Ahmed Rashid, Governor of Giza, lay the foundation stone for the "Al-Ahly Club Stadium" in the land of the club in Sheikh Zayed City.
The Board of Directors invited all Al-Ahly leaders and symbols, former heads and members of the boards of directors, old Al-Ahly players over the generations, and representatives of the current club sectors.
The Al-Ahly Board of Directors announced, after its meeting that took place last Sunday evening, that it had obtained final approvals for the construction of the "Al-Ahly Club Stadium", and set today, Saturday, the date for laying the foundation stone.
Al-Shennawi, Saad and Suleiman
Al-Shennawi
Saad Samir at the ceremony
Saad Samir at the ceremony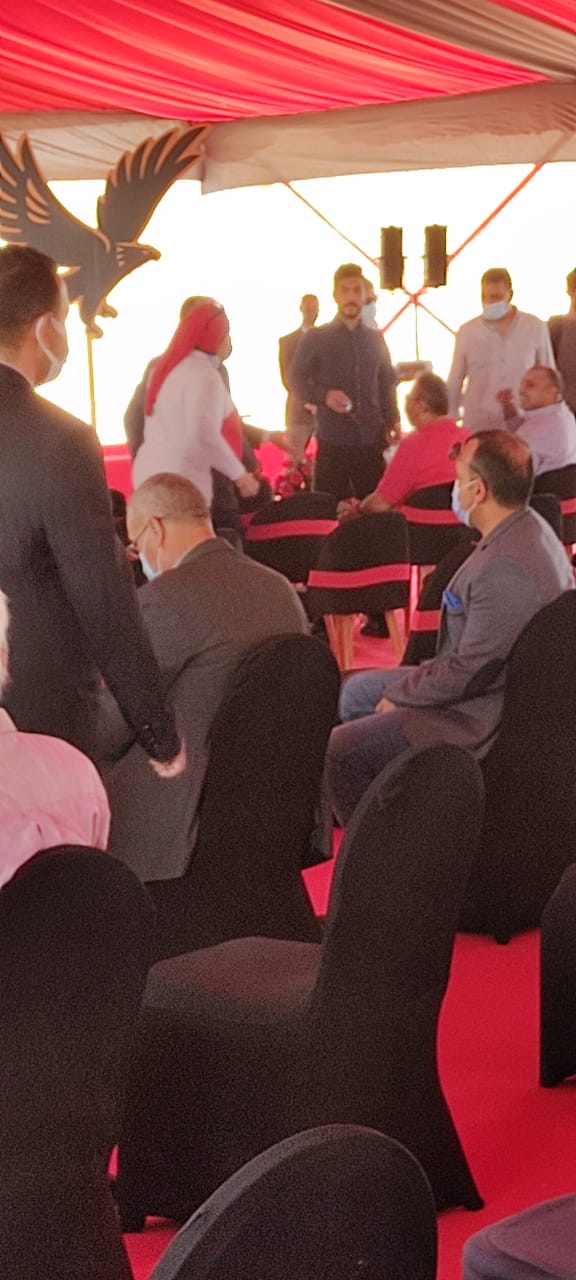 Ayman Ashraf at the party
---
---