Ahmed Hassan, the dean of world players, met with international Mohamed Salah, the English star of Liverpool, during the latter's cruise in the coastal city of El Gouna during his vacation after the end of the football season in Europe, and the two discussed everything related to football, and specifically the largest talk about The national team and its future, as well as the position of the Olympic team in the Tokyo Olympics competitions scheduled for late next month.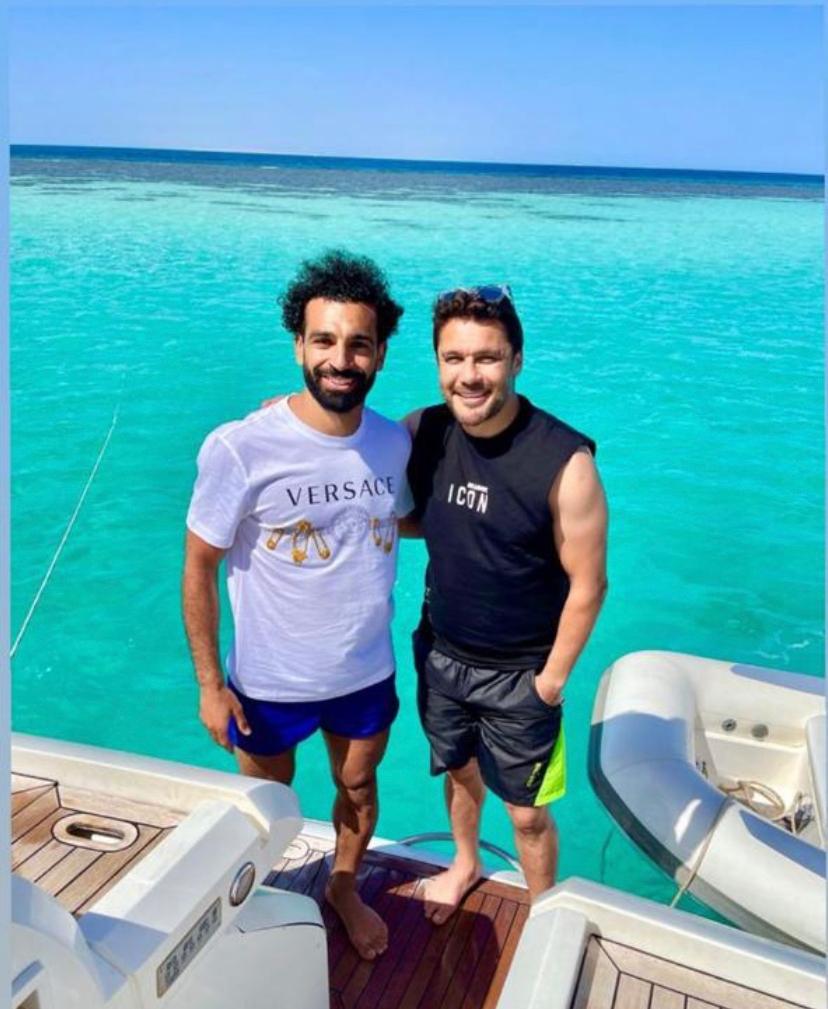 Ahmed Hassan
The Egyptian star, Mohamed Salah, is enjoying spending his summer vacation in Egypt, which he started a few days ago, after the end of the football season in England, where Salah took advantage of that time to enjoy his vacation with his family on the Egyptian beaches, and his eagerness to publish his photos while on vacation, with the public through his personal account on Instagram site.
And the pictures of Mohamed Salah on the Egyptian beaches became the talk of the hour, which confirms that the Liverpool star has become one of the most important ambassadors of Egypt to the various world, by supporting Egyptian tourism, as he publishes his pictures on his personal accounts working to promote Egyptian tourism in England in particular, and Europe in general. Which has a magical effect in improving the mental image of tourists around the world.
Mohamed Salah is well aware of his great role in supporting Egyptian tourism, as he is always keen to publish his photos when he visits Egypt, especially since publishing the last photos on his personal accounts on social networking sites was not the first time, because he used to do so every year, the last of which was when he traded Some social media activists took a picture of the Egyptian star on one of the beaches of El Gouna, during the quarantine period while he was infected with the Corona virus earlier. Before returning to England, which had a great return in international newspapers.
---
---