Al-Ahly will enter the second leg of the African Champions League semi-final, next Saturday, in Cairo, with an advantage over its Tunisian guest, Esperance, after he managed to settle the first leg with a goal without a response at Rades Stadium, to enhance the chances of his qualification to the final of the competition for the second consecutive season and preserving his title to reach the star tenth.
Al-Ahly's chances outperform Esperance in the return match for several factors, in which Al-Ahmar is far superior to blood and gold at all levels, whether in terms of tournaments or even popularity, and we monitor them as follows:
1- tournaments
Al-Ahly is unique in the record number of coronation times in all local championships and the African Champions League, as it achieved the local league 42 times, the 37th Cup and the Super 11 times, and in the Champions League it lifted the championship cup 9 times.
Esperance has won the Tunisian league 31 times, the cup 15 and the local super 5 times, compared to 4 times crowned champions of the Champions League.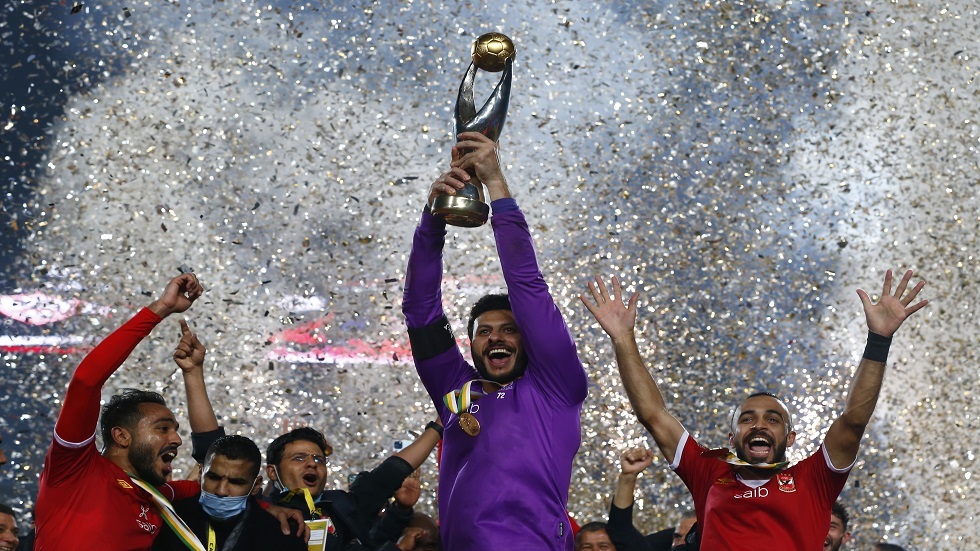 Al-Ahly is the champion of Africa 2020
2- FIFA Club World Cup كأس
Al-Ahly achieved third place twice in the Club World Cup, while Esperance did not succeed in obtaining any international medal in 3 participations.
Al-Ahly third Club World Cup 2006
3- Marketing value
Al-Ahly outperforms Esperance of Tunisia by more than 6 million euros in marketing value, as the value of the Egyptian giant reaches 26.4 million euros, led by Mohamed El-Shennawy with 2.5 million euros, Afsha with 2.2 million and Diang with 2 million euros.
On the other hand, the marketing value of the Esperance team reaches 20 million euros, led by Mohamed Ali Ben Ramadan, the young midfielder, with 2.5 million euros, followed by Algerian Abdel Raouf Ben Ghait with 1.2 million euros.
Muhammad Ali bin Ramadan بن
4- Followers
According to a report "result sportsGerman, Al-Ahly is the most followed club on social media in Africa, with about 33 million followers, according to the latest statistic issued in early June, and Esperance comes in the 15th place in Africa with about one million followers.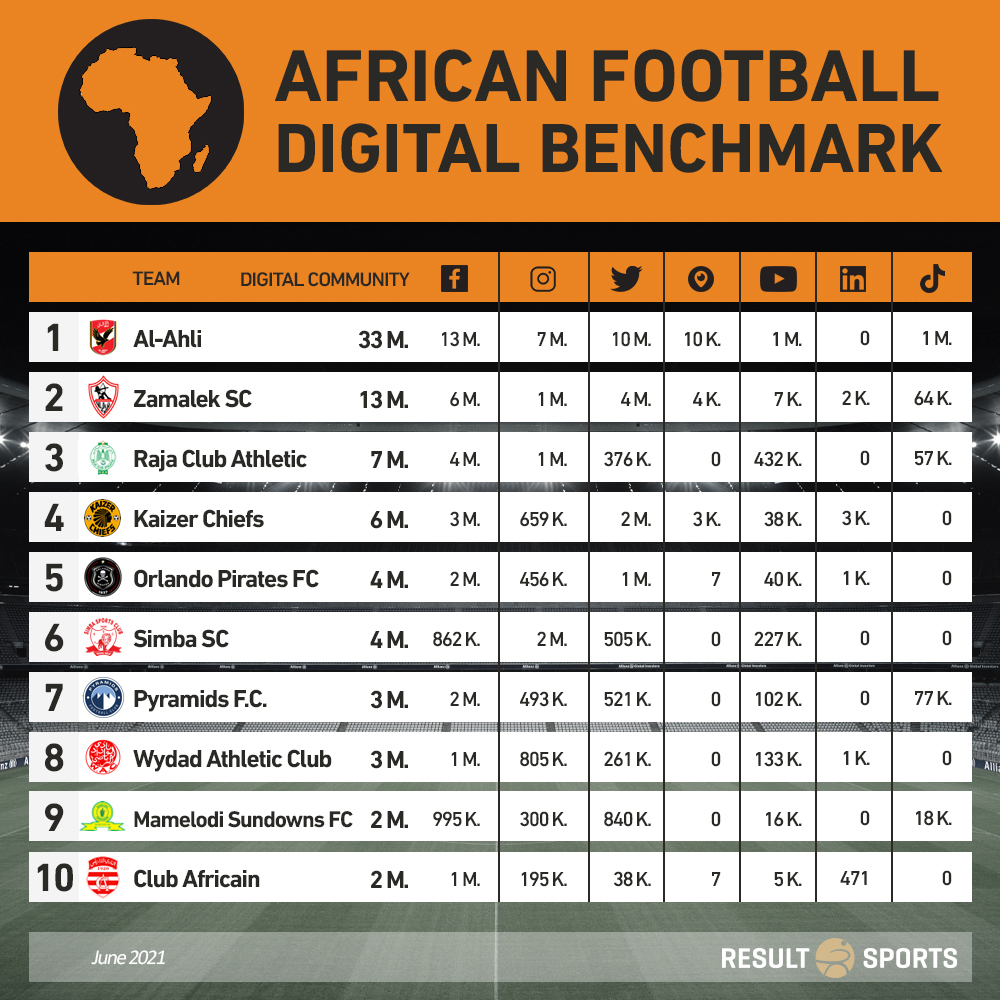 Al-Ahly is the most followed player in Africa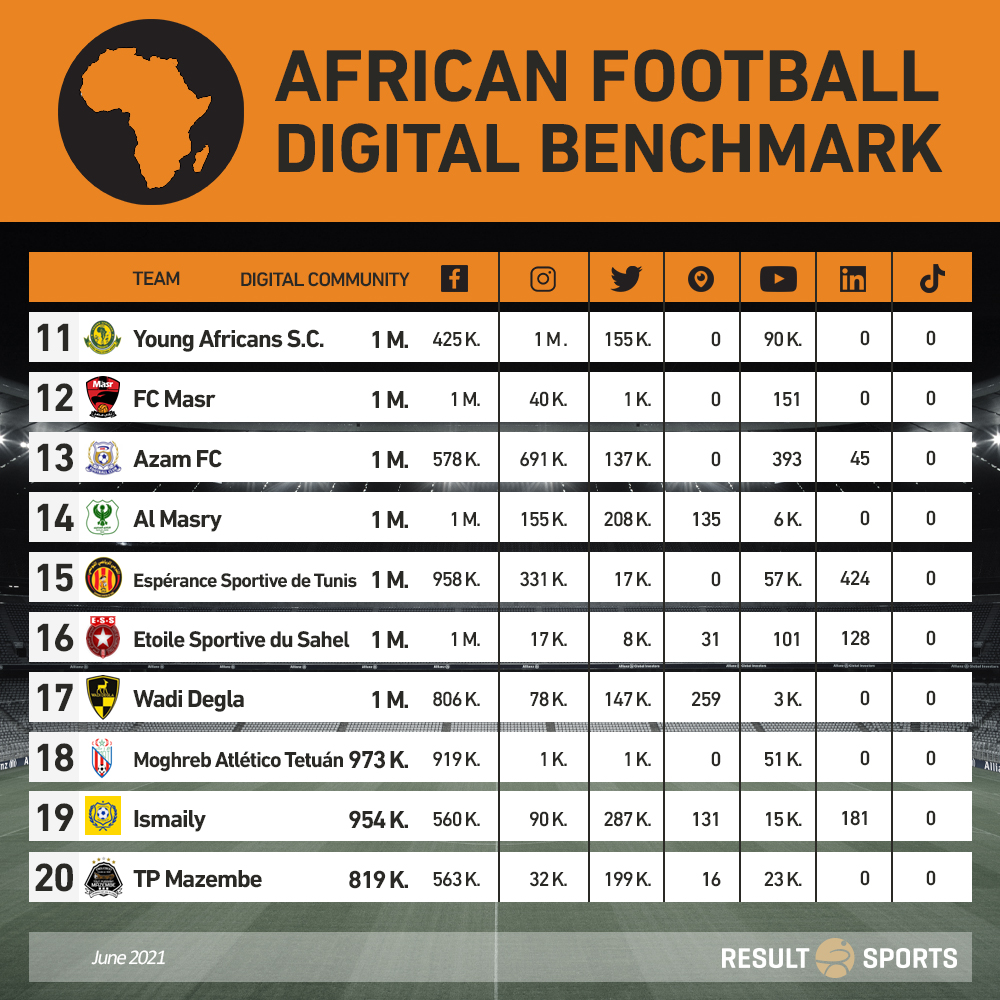 Esperance ranking
---
---