Mahmoud Abdel Razek "Shikabala", captain of Zamalek, awarded Karam Barnawi, captain of the Saudi team, Abha, the Shield of the White Castle, on the sidelines of the two teams' friendly match currently being held at the sub-stadium at Borg El Arab Stadium..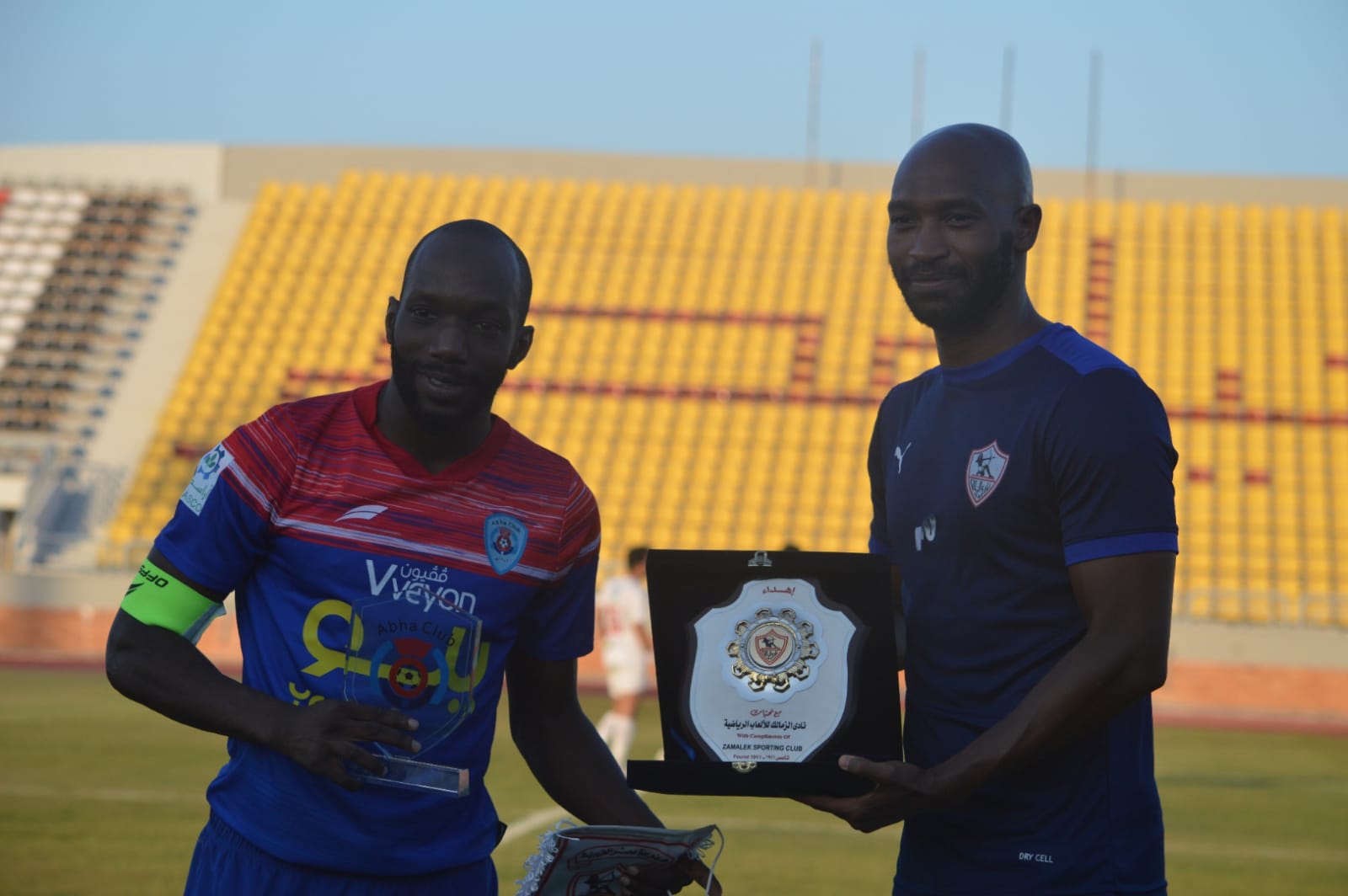 Shikabala honors the leader of Abha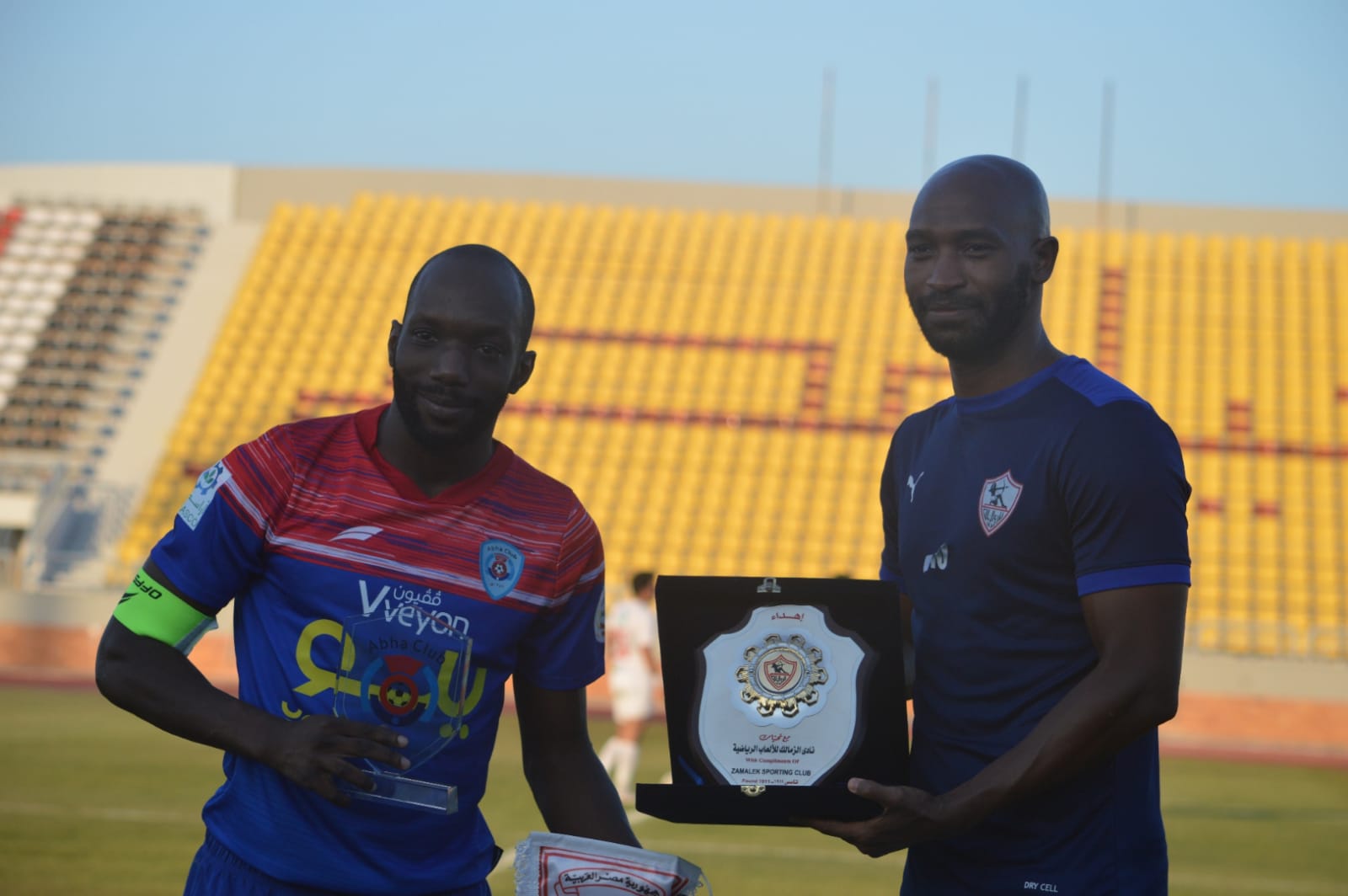 Shikabala honors the Saudi leader of Abha
Zamalek is currently participating in the match with the following formation:
Goalkeeper: Mahmoud Abdel Rahim "Genesh".
Defense lines: Mohamed Abdel Shafi – Mahmoud Alaa – Mohammed Abdel Ghani – Hamza Mathlouthi.
Midfield: Tariq Hamed – Mahmoud Abdel Aziz – Islam Jaber – Ahmed Zizou – Ashraf bin Sharqi.
Offensive line: Seif El-Din Al-Jaziri.
The formation of Zamalek witnessed the payment of Islam Jaber in the basic formation of his experience with Zizou and Ben Sharqi to be ready to participate with the team mainly in official matches, especially that Youssef Obama will miss Zamalek in the team's next local match to be suspended, so the French coach Patrice Carteron preferred to start a confrontation Abha Islam Jaber on his account to be with Shikabala one of the alternatives available to participate mainly in the team's next match in the league championship.
---
---