A large slice of Prince Charles' wedding cake to the late Princess Diana will be auctioned next month, 40 years after their marriage. It was given on the wedding day to Moira Smith, an employee at Clarence House, the residence of Clarence House. Prince Charles.
Moira kept the 8-by-7-inch slide in a plastic wrap and is due to be sold next month at Dominic Winter's auction in Britain, according to the British newspaper The Sun.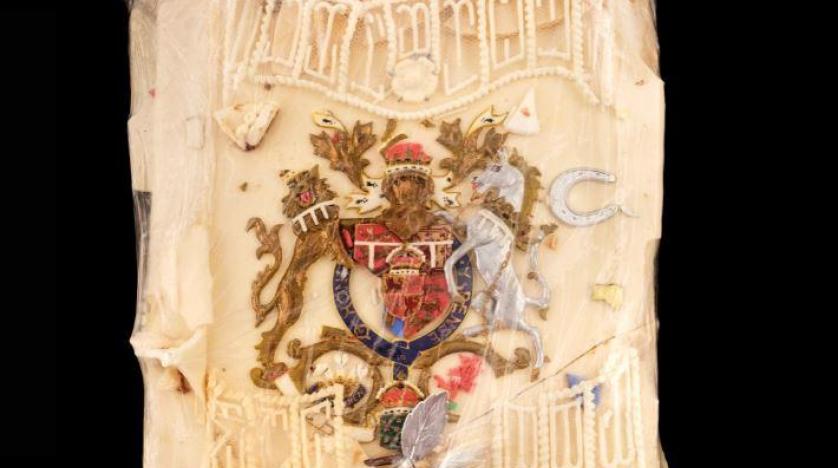 cake slice
The slice is expected to fetch around £500 ($693), and a total of 23 cakes were made for Charles and Dianas wedding, including a fruit cake about 1.5m tall and weighing 102kg.
"It's a strange and unique souvenir. But I would recommend not eating the slice," said Chris Albury, expert on royal souvenirs.
Charles and Diana married in 1981 and divorced in 1996. .
On the other hand, Darren McGrady, the former chef of the late Princess Diana, Princess of Wales, revealed the favorite foods of Princess Diana, in addition to the foods she did not eat at all, as he indicated that the late Princess never ate red meat..
McGrady confirmed that one of Princess Dianas favorite foods was the crepe suzette or the egg suzette. egg suzetteMade of potatoes, eggs and spinach, it is the perfect dish for a hearty lunch, brunch or even a light dinner, according to Al Ain..
---
---