Wrote:
Mohamed Hammam

Thursday, July 22, 2021

12:30 PM


The Australian national team ignited the third group in the Tokyo Olympics after its victory over Argentina with two goals without a response in the first round.
The Australian team advanced early through Lachlan Wells in the 14th minute, and Marco Tellio added the second goal in the 80th minute.
The Egyptian team opened the third group matches after imposing a goalless draw at the expense of its Spanish opponent.
The group ranking became as follows: Australia (3 points) – Egypt (one point) – Spain (one point) – Argentina (without points).
The Egyptian team is scheduled to face its Argentine counterpart next Sunday at nine thirty in the morning, while the Australian team will play against its Spanish counterpart.
Match details:
In the 14th minute of the match, Lachlan Wales scored Australias first goal to give his country the lead early, and the result became (1-0).
Argentina midfielder Fausto Vera tried in the 28th minute to score his country's goal to equalize the score, but the shot passed next to the post.
Australias Riley McGarry almost scored a superb goal in the 29th minute with a shot from inside the penalty area, but the Argentina goalkeeper shines and saves the ball twice.
Ezequiel Barco almost scored a deceptive ball in the 34th minute for the Argentine national team, but the crossbar intervened and maintained Australias lead with a goal unanswered.
The owner of Australias first goal, Lachlan Wells, came back and scored the second goal, but the crossbar saved Argentina this time in the 44th minute before the end of the first half.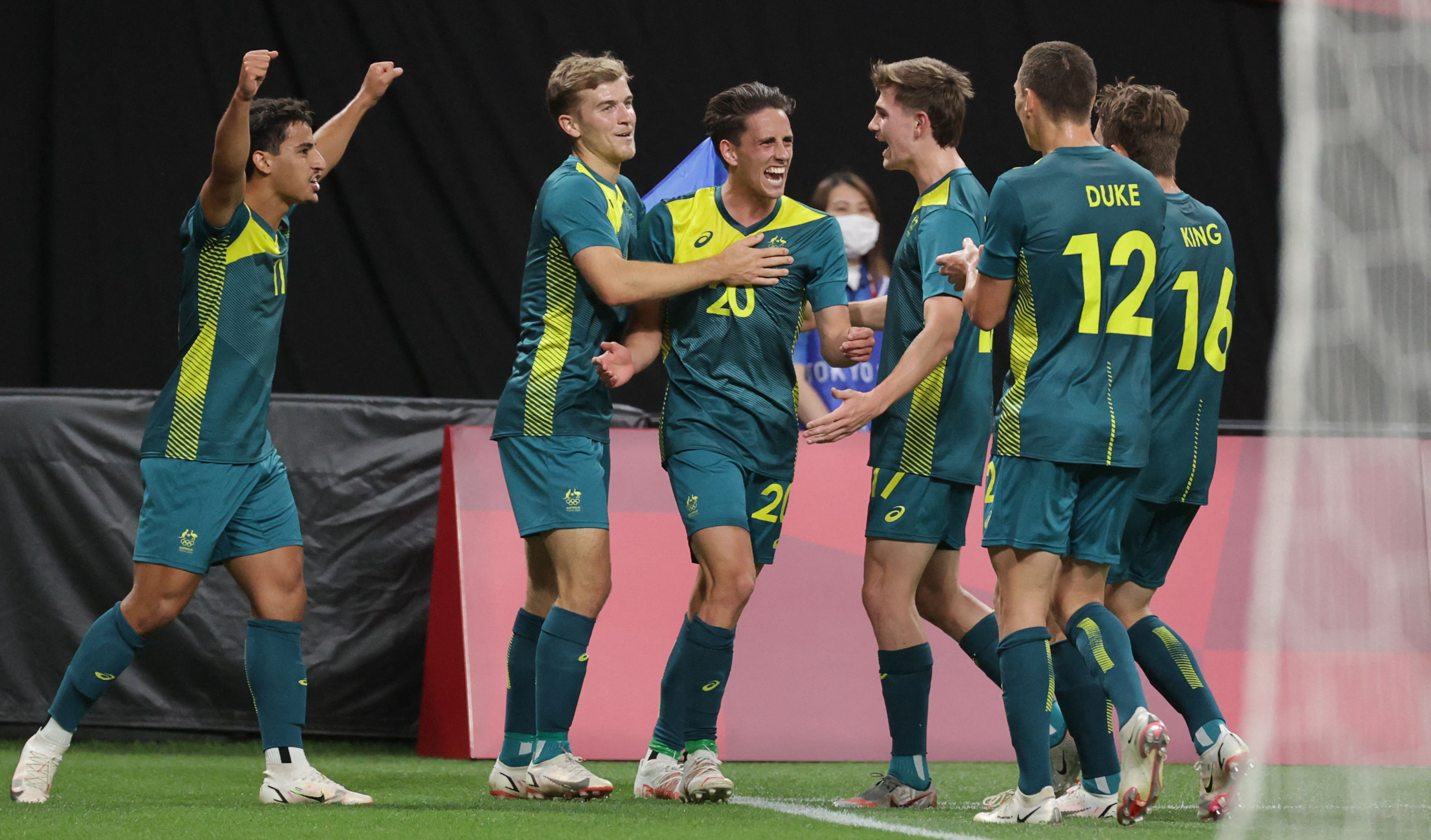 Before the end of the first half, the left-back of the Argentine national team received a second yellow card and was expelled from the match, which led to protests from the Argentine players.
Wales missed the most dangerous chances of the match, after he got a wonderful ball in the penalty area from Zamalea McGarry, and Wales hit a strong ball, but the Argentine goalkeeper shines and successfully clears the ball in the 70th minute.
In the last ten minutes of the match, substitute Marco Tellio managed, with a quick rebound, to score Australias goal with a superb shot from inside the penalty area to boost the score for his country and become (2-0).
---
---
Source link
https://www.yallakora.com/tokyo-2020-olympic-games/2650/news/411573/%D9%85%D8%AC%D9%85%D9%88%D8%B9%D8%A9-%D9%85%D8%B5%D8%B1-%D8%AA%D8%B4%D8%AA%D8%B9%D9%84-%D8%A3%D8%B3%D8%AA%D8%B1%D8%A7%D9%84%D9%8A%D8%A7-%D8%AA%D9%82%D9%87%D8%B1-%D8%A7%D9%84%D8%A3%D8%B1%D8%AC%D9%86%D8%AA%D9%8A%D9%86-%D9%81%D9%8A-%D8%A3%D9%88%D9%84%D9%85%D8%A8%D9%8A%D8%A7%D8%AF-%D8%B7%D9%88%D9%83%D9%8A%D9%88-%D9%81%D9%8A%D8%AF%D9%8A%D9%88-