The star of the popular song, Abdel Basset Hamouda, celebrated his wife's birthday in his own way, as he published a picture of their gathering on his account on the social networking site Facebook, and wrote on it, saying: "Every year, you are good and wish you a million years, and next year we will answer you from the Prophet and keep you always Lina Al-Dahr." And the bond, Umm Rami."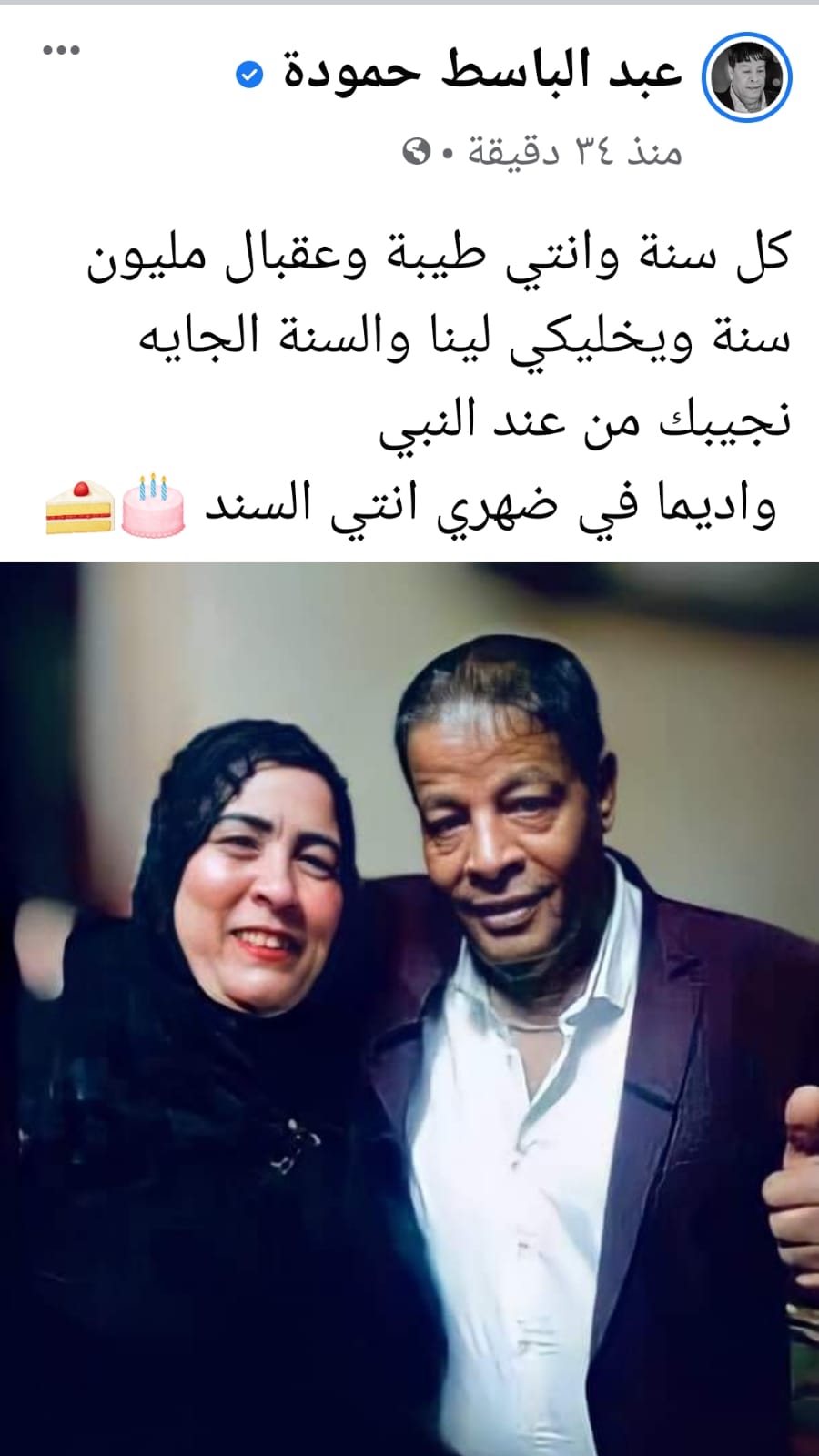 Abdel Baset Hamouda and his wife Umm Rami
He was Popular singing star Abdel Basset Hammouda has been a guest on the "Trend Kings" program, which is shown on "The Seventh Day" TV and presented by colleague Adel Abdullah. He also spoke at length about his relationship with his sister, whom he had not seen for 38 years, and also evaluated the singers on the scene from his personal point of view. Abdel Basset Hamouda said, that he has five boys, two girls and 3 boys, adding that some of his children have a sweet voice, but they are far from his voice, including Ramy. And Karim. Abdel Basset Hammouda pointed out that the popular song imposed itself and did not die and has its fans in the millions.
The popular singer Abdel Basset Hamouda said: "My Struggle is a great and influential journey, with many stories and tales.
And the star of popular singing, Abdel Basset Hammouda, added, during his visit as a guest with the media, Amr El-Leithi, on the "One of the People" program on the Al-Hayat screen, that there are creators who left, such as Al-Mouji, Baligh and Abu Al-Saud, and they were presenting wonderful songs that take time to prepare for the song.
---
---