Getting ready Mohamed Salah To embark on a new European adventure when he leads Liverpool against Atletico Madrid on Tuesday, at the Wanda Metropolitano in the Champions League group stage matches, at a time when he is the top scorer in the English Premier League and is going through special times in his professional career.
Salah did not succeed in scoring against Atletico Madrid in two matches against the Spanish giant, and is looking forward to signing his first goal against the capital club, where he had previously scored 18 teams in the Champions League before Tuesday's summit.
Liverpool is at the top of Group B with 6 points from two victories over Milan and Porto, Atletico comes in second place with 4 points, Porto occupies third place with a point and finally Milan without points, and Mohamed Salah scored 3 goals, two goals against Porto and one against Milan at the beginning of the team's journey to search for Missing title since 2020.
Porto is considered the favorite victim of the pharaoh in the prestigious European competition, where he scored 4 goals against the Portuguese team, and Maribor and Red Bull Salzburg are in second place with 3 goals each. Salah's goals against the Champions League clubs were as follows..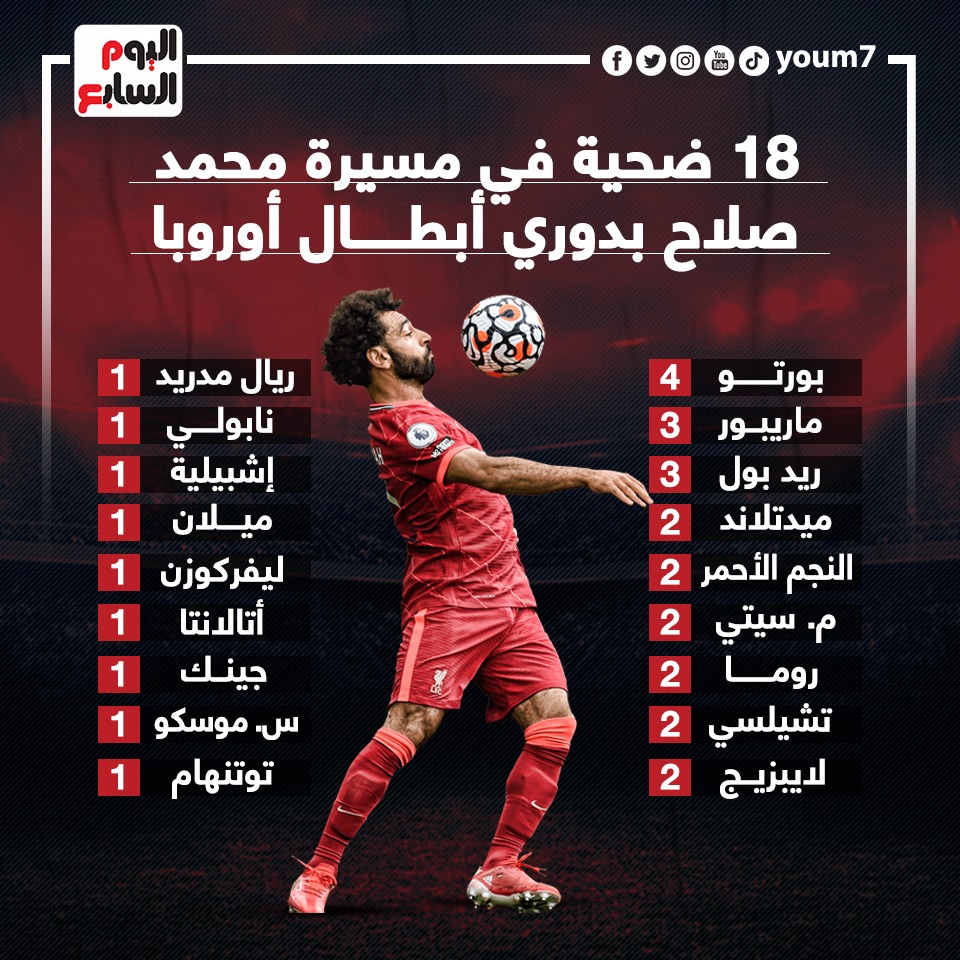 Salah's victims in the Champions League
---
---