The National Stadium in Andorra witnessed a fire that did not result in injuries on the night of hosting the match against England.
England will host Andorra on Saturday evening in the group nine of the 2022 World Cup qualifiers for the continent of Europe.
The fire broke out suddenly on Friday evening, just three hours after the England national team had played its last training session at the stadium.
The side part between the two teams' benches caught fire, causing damage to the players' corridor and a small part of the pitch.
The fire caused thick black smoke to rise before firefighting teams arrived within minutes and took control of the situation without causing any injuries.
And Sky Sports reported that despite the fire, the match is scheduled to take place normally so far on Saturday evening.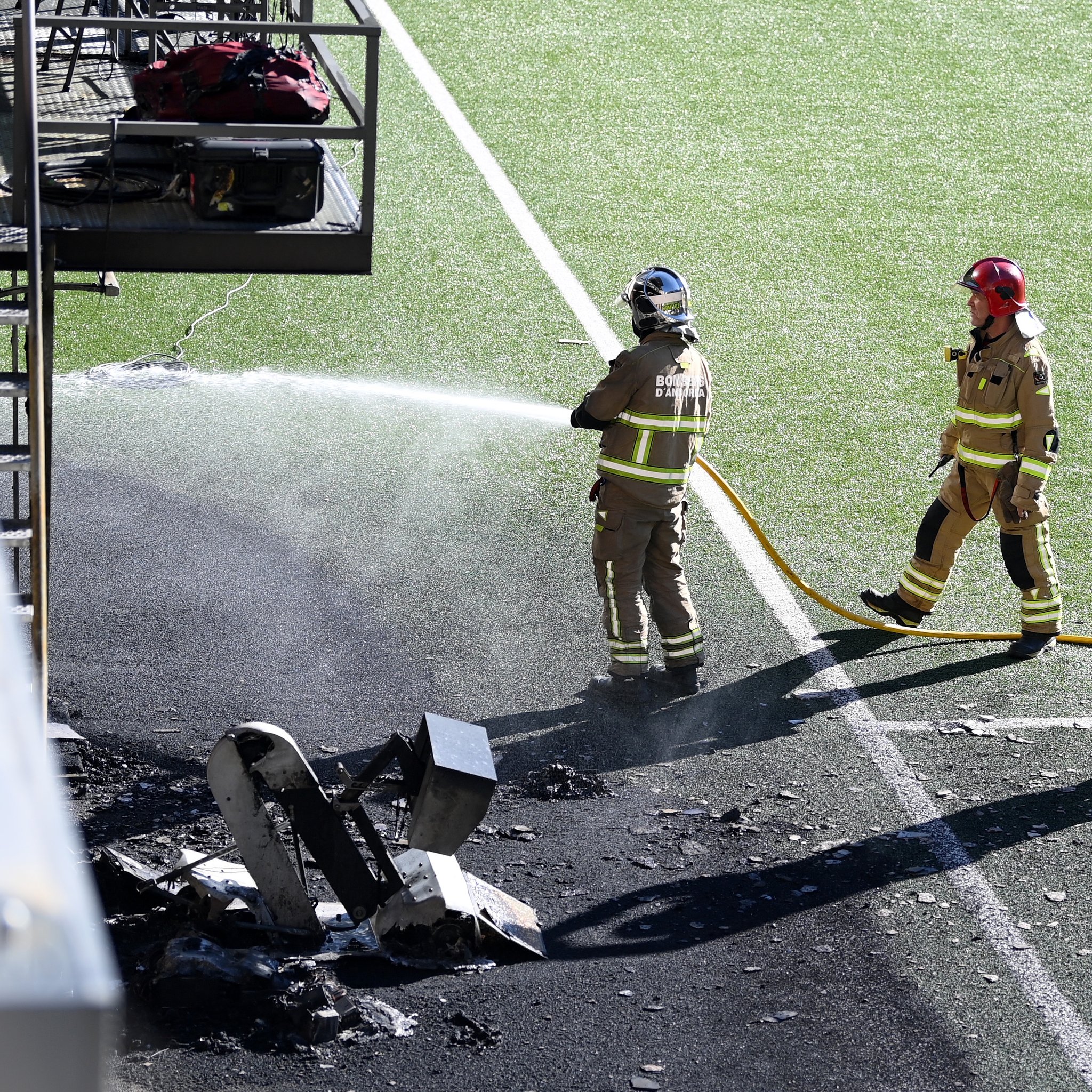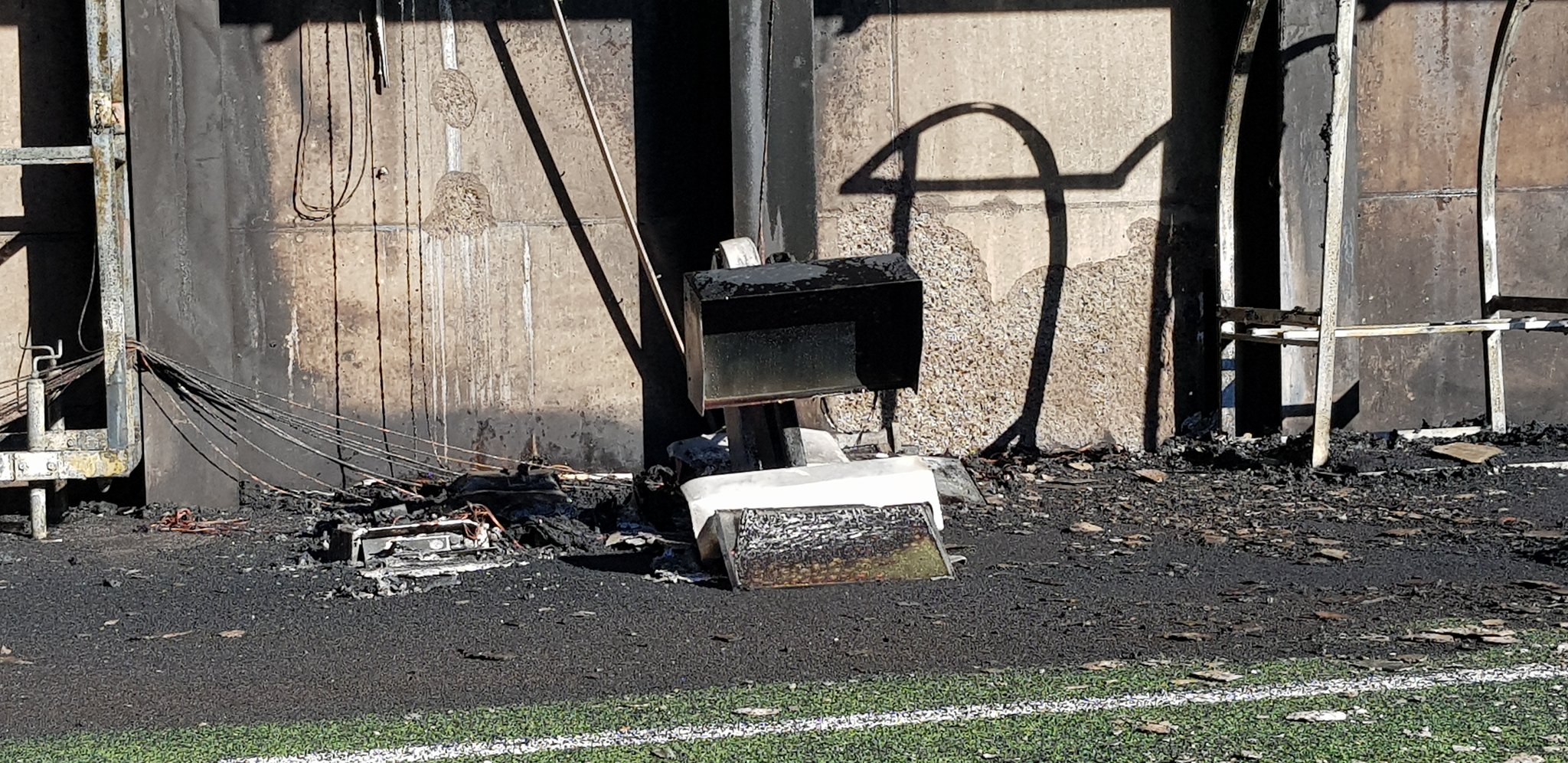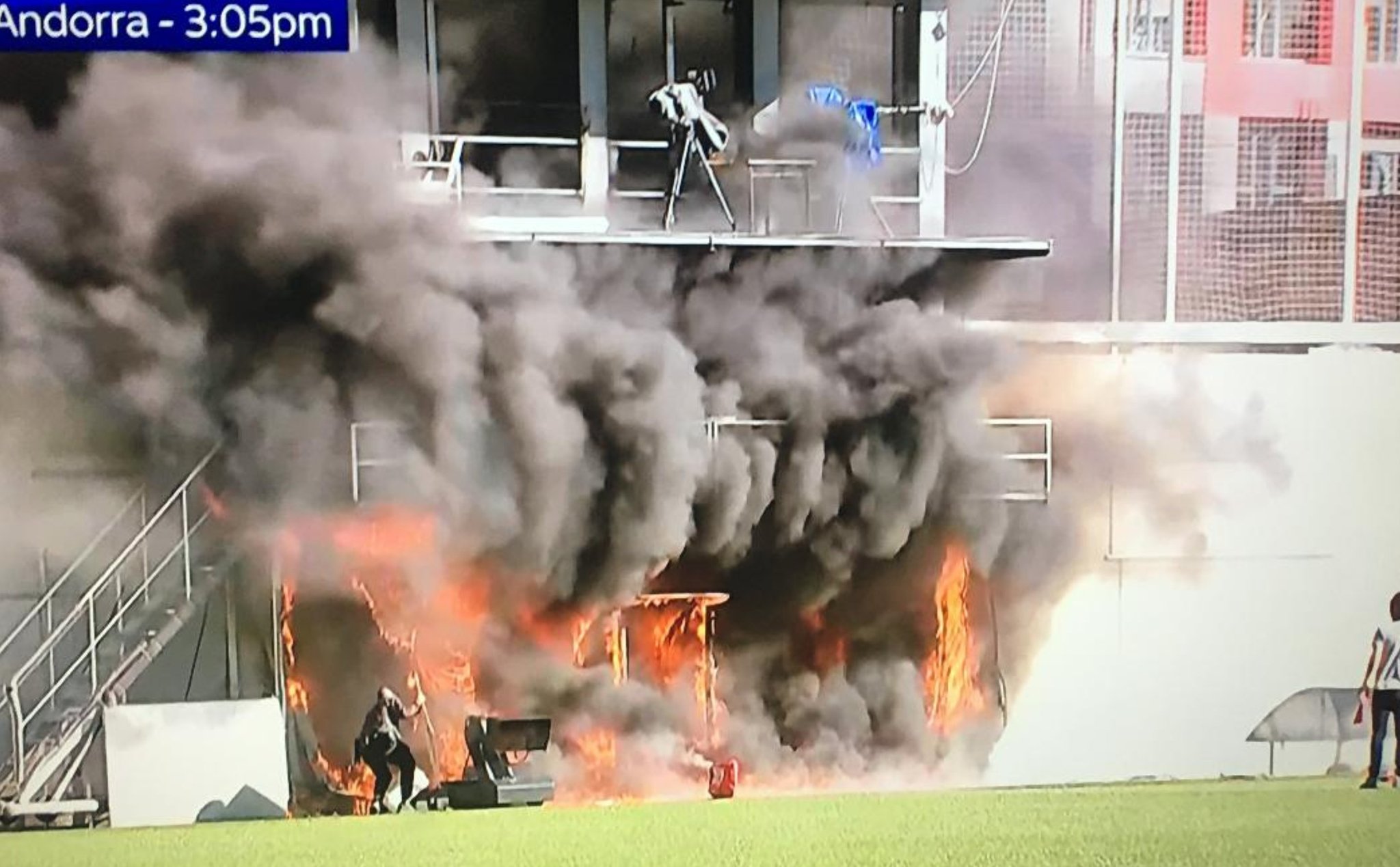 England leads the group with 16 points after 6 rounds, while Andorra has 3 points in fifth place – penultimate -.
Andorra is one of the smallest European countries, located between France and Spain, and its people speak Catalan.
The National Stadium is located in the capital, Andorra la Vella, and can accommodate 3,306 fans.
It is expected that a female referee team will supervise the management of the meeting, led by the Ukrainian Katerina Monzul.
---
---