An Australian company has unveiled the world's first hydrogen-powered bike, with the aim of reaching a world free of carbon dioxide emissions, and the bike was made using a lightweight material, which enables it to travel long enough distances.
The "Lavo" bike is equipped with small hydrogen tanks that operate the bike with 100% clean energy, and requires only about 10 minutes to charge, and it suffices for a distance of about 150 kilometers, according to the "Russia Today" news network.
The bike's energy storage system converts electricity from the solar panels using an electrolyzer that splits the water into components hydrogen and oxygen, and transfers it to a long-term storage system.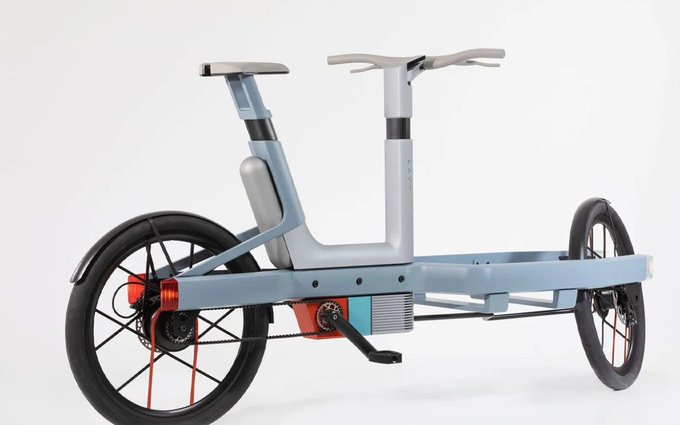 The new hydrogen-powered bike
In another context, a flying motorcycle in development since 2017, recently carried out a public test flight to prove that it really works, according to a report digital trend Technical, the bicycle was designed and built Xturismo futuristic-looking company BUT Japanese Japanese, flying over a racetrack near Tokyo, with members of the media and other guests.
While the creators are called Xturismo that can Xturismo Reaching speeds of up to 60 mph (100 km/h) and flying for up to 40 minutes at a time, the final show flight was a somewhat cautious affair, with the pilot flying slowly along the track and performing a couple 180-degree spins near Earth.
The 660-pound (300 kg) single-seat plane is also powered by six sets of propellers and an internal combustion engine that seemed stable enough during its short flight, although we'd like to see a few more maneuvers and a little more velocity happen in action. illustration, CEO ALI Technologies Daisuke Katano spoke ambitiously about the company's vision for the machine, saying, "We would like to suggest a new lifestyle with this floating car."
The bike is set to go on sale next year for about $680,000, with the company initially planning a limited range of 200 units, but before it hits the skies in a public place, local regulators will have to give the go-ahead for this exotic gadget – so don't expect Seeing her flying over Shibuya Crossing in Tokyo or Mount Fuji anytime soon.
---
---