The opening ceremony of the new Rams Road in Luxor witnessed a family participation through the concert segments, after the great singer appeared fleet gloryAnd his daughter, the young singer Shahd Ezz, in the presence of President Abdel Fattah El-Sisi.
The singer Ezz Al-Ostool performed, with a dazzling pharaonic voice, the chant "Amon Ra" inspired by the ancient Opet Festival, while his daughter Shahd performed the song of the first call, during the ceremony.
The singer Ezz Al-Ostool said, his experience of participating in the opening ceremony of the Road of the Rams, that it is a different experience from any experience he had in his life, pointing out that he is an oriental singer and a specialist in opera, and that the song was initially in Arabic, and was not in the ancient Egyptian language.
On Thursday evening, President Abdel-Fattah El-Sisi witnessed the legendary global ceremony for the inauguration of the Rams Road, and the world's attention followed the promotional and civilized celebration of Luxor, which came after the completion of the project to unveil the road to the grand processions "The Road of Rams".
Pharaonic Rams Road
The Rams Road is one of the most important roads and archaeological elements of the ancient city of Thebes, which the state pays great attention to discovering. And the development of the road in 2017, as it is one of the important elements of the Thebes site on the UNESCO World Heritage List, which will make Luxor an open museum.
It is a great procession route for the kings of the pharaohs, and various holidays were celebrated inside it, including the "Opet" festival, the coronation feast of the king, and various national holidays coming out of it, and in the past there was a huge stone dam that protected the road from the western side of Luxor, the political capital of the state. Modern «Dynasty 18» and religious capital until Roman times.
History of the Rams' Road
The path of celebrations dates back to more than 5,000 years ago, when the kings of Pharaonic Egypt built in Thebes (now Luxor) the path of rams, for their sacred processions to take place during the celebrations of the Opet festivals every year. To the sacred boats loaded with statues of symbols of Pharaonic religious beliefs, while the people line up on both sides of the road, dancing and cheering in joy and happiness, and King Amenhotep III initiated the construction of this road, coinciding with the launch of the construction of the Luxor Temple, but the greatest credit for the completion of the "Road of Rams" is due To King Nectanebo I, founder of the Pharaonic Thirty Dynasty, "the last dynasty of the era of the pharaohs."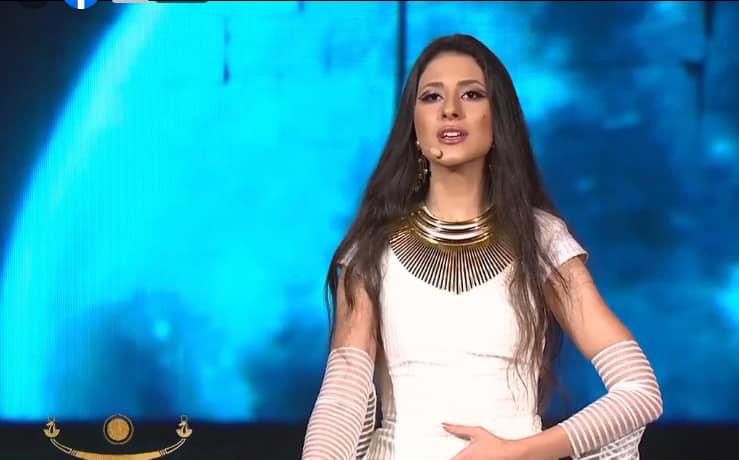 Shahd Ezz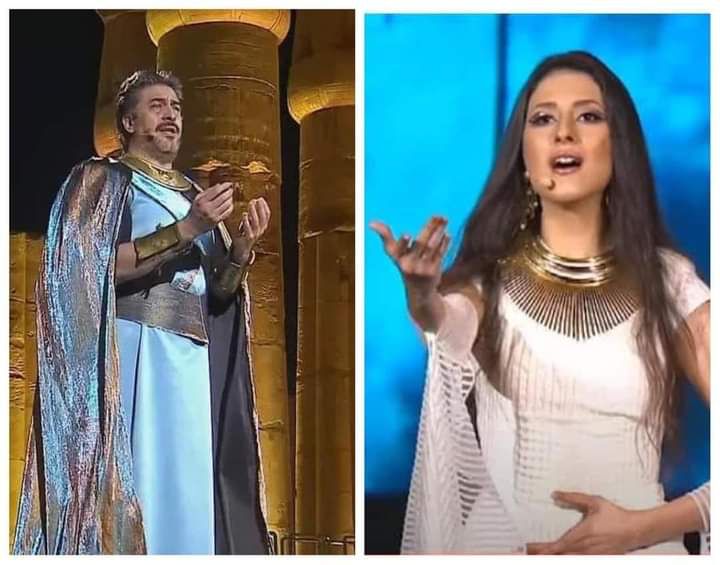 The glory of the fleet and his daughter Shahd
---
---
Source link
https://www.youm7.com/story/2021/11/26/%D8%A7%D9%84%D8%A3%D8%A8-%D9%88%D8%A7%D9%84%D8%A7%D8%A8%D9%86%D8%A9-%D8%B9%D8%B2-%D8%A7%D9%84%D8%A3%D8%B3%D8%B7%D9%88%D9%84-%D9%88%D8%B4%D9%87%D8%AF-%D8%A7%D8%AB%D9%86%D9%8A%D9%86-%D9%85%D9%86-%D8%A3%D8%A8%D8%B7%D8%A7%D9%84-%D8%AD%D9%81%D9%84-%D8%B7%D8%B1%D9%8A%D9%82/5553756