Today, worshipers performed the first Friday prayer in the Two Holy Mosques After the decision to re-apply physical distancing and apply precautionary measures to prevent the new Corona virus and its recent modifications, the General Presidency for the Affairs of the Two Holy Mosques announced the re-implementation of physical distancing in the Two Holy Mosques, starting from seven yesterday, Thursday, December 30, in the interest of the health of the pilgrims, pilgrims and visitors to the Grand Mosque and the Prophet's Mosque. .
Twitter account of the Presidency of the Two Holy Mosques
And the official account of the Two Holy Mosques affairs on Twitter published many pictures that show social distancing and commitment on the part of citizens.
And the Presidency of Two Holy Mosques Affairs stated – in a statement reported by the Saudi Press Agency – that special paths have been allocated for worshipers, equipped with indicative posters that show parking places, with the application of physical distancing, in the interest of everyone's safety, and all sterilization and disinfection works have been doubled in the Grand Mosque and its facilities, The Grand Mosque is sterilized ten times a day.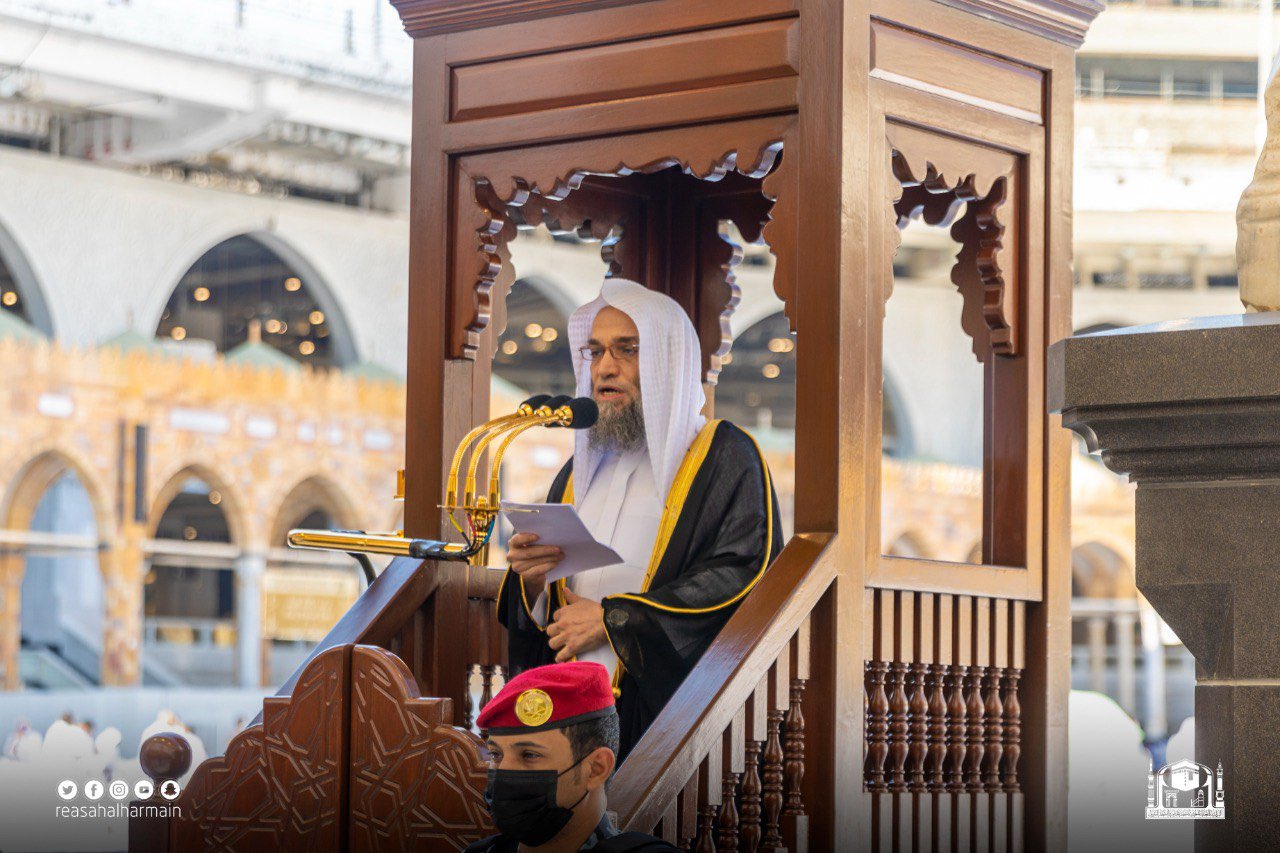 Friday sermon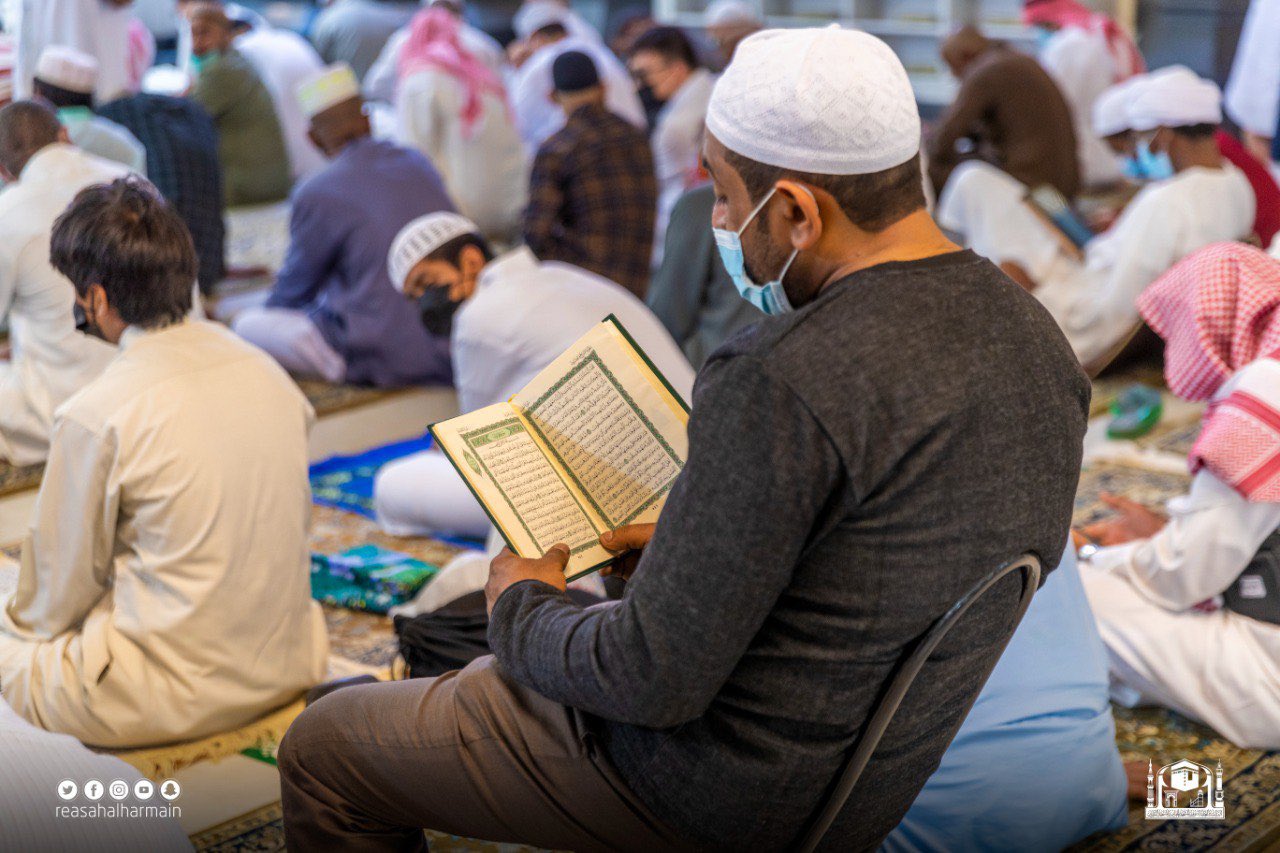 Prayers of worshipers in the sanctuary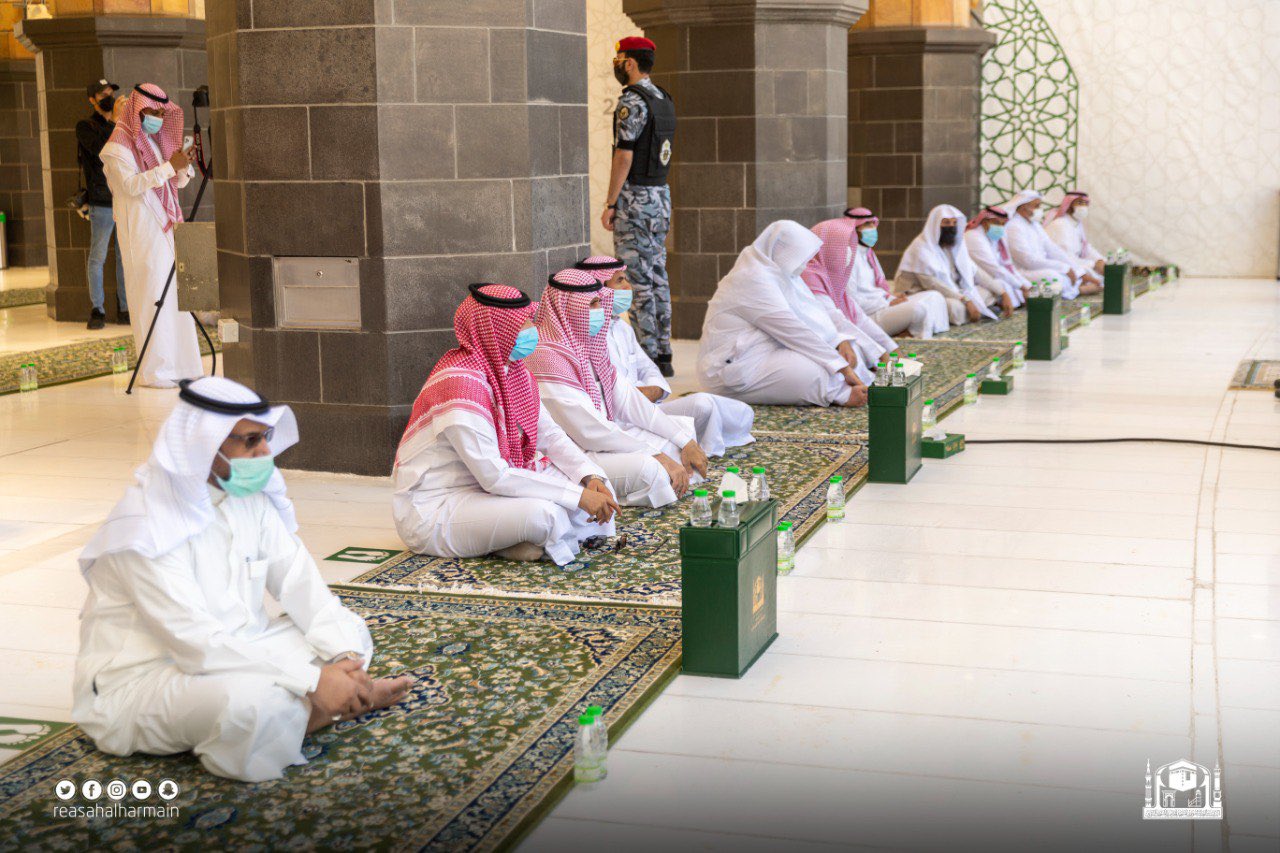 Adhere to precautionary measures
Adhere to masks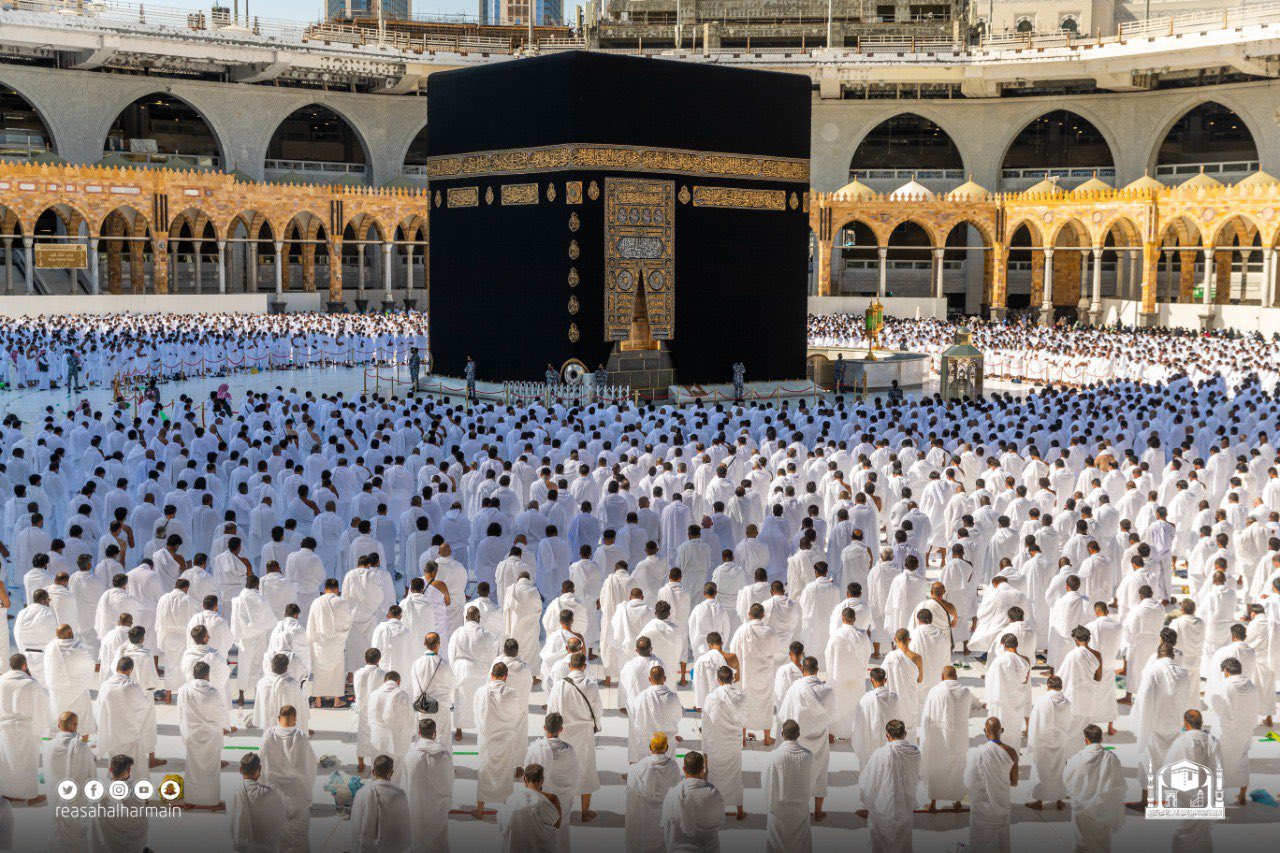 Friday prayer in the Two Holy Mosques
The General Presidency for the Affairs of the Grand Mosque and the Prophet's Mosque has taken health precautions to provide health security and a safe healthy devotional environment for visitors to the Two Holy Mosques and to preserve the person and place while providing all services.
Friday prayers witnessed a commitment by worshipers and pilgrims to the precautionary measures, wearing a muzzle, and a commitment to physical distancing, amid follow-up by the concerned authorities to implement the decision.
The General Presidency called on everyone to pay attention to the necessity of adhering to the specified times according to the issued permits, adhering to precautionary measures, preventive measures, wearing medical masks, sterilizing hands on an ongoing basis, and cooperating with its employees and affiliates and bodies working to serve pilgrims and worshipers, and adherence to the times of entry and exit, to ensure the provision of distinguished services. It is of high quality, through which it guarantees the pilgrims of the Grand Mosque an ideal and appropriate healthy environment, to perform their worship and rituals with ease and ease.
---
---
Source link
https://www.youm7.com/story/2021/12/31/%D8%A3%D9%88%D9%84-%D8%B5%D9%84%D8%A7%D8%A9-%D8%AC%D9%85%D8%B9%D8%A9-%D8%A8%D8%A7%D9%84%D8%AD%D8%B1%D9%85%D9%8A%D9%86-%D8%A8%D8%B9%D8%AF-%D8%A5%D8%B9%D8%A7%D8%AF%D8%A9-%D8%AA%D8%B7%D8%A8%D9%8A%D9%82-%D8%A7%D9%84%D8%AA%D8%A8%D8%A7%D8%B9%D8%AF-%D8%A7%D9%84%D8%A7%D8%AC%D8%AA%D9%85%D8%A7%D8%B9%D9%8A-%D8%A8%D8%B3%D8%A8%D8%A8/5600630