The Egyptian fans arrived at the airport in the Senegalese capital, Dakar, in preparation for heading to a stadium to support the national team in its upcoming match against Senegal in the meeting that brings the two teams together at seven in the evening in the second round of the World Cup qualifying round.
The arrival of the Egyptian fans witnessed flirtations with the Senegalese fans because of the Egyptian star Mohamed Salah and the Senegalese Sadio Mane.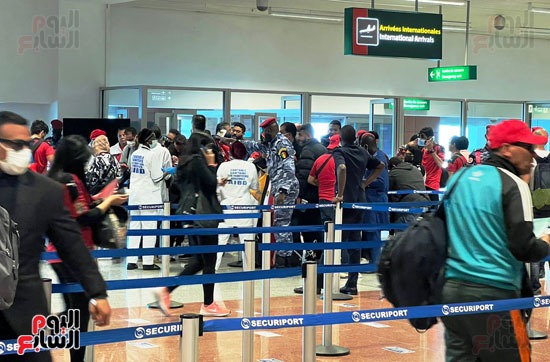 Egyptian fans (1)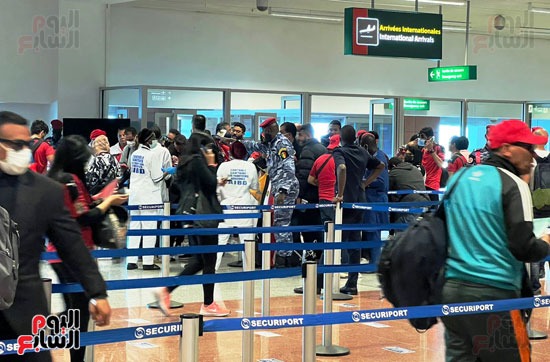 Egyptian fans (2)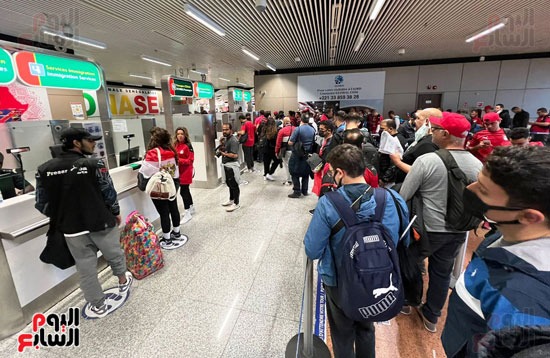 Egyptian fans (3)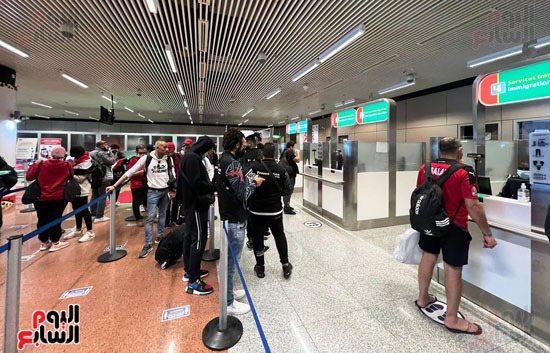 Egyptian fans (4)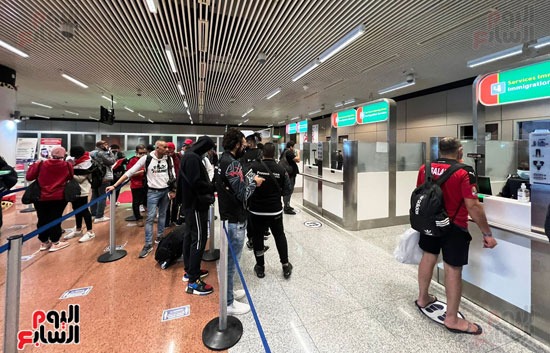 Egyptian fans (5)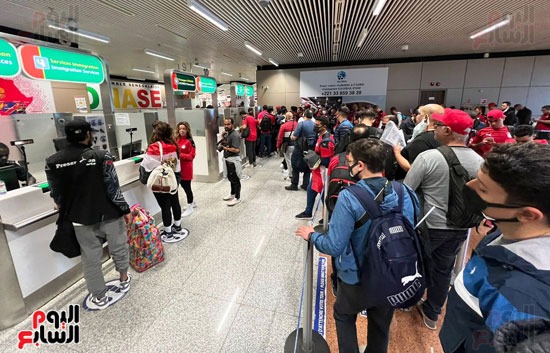 Egyptian fans (6)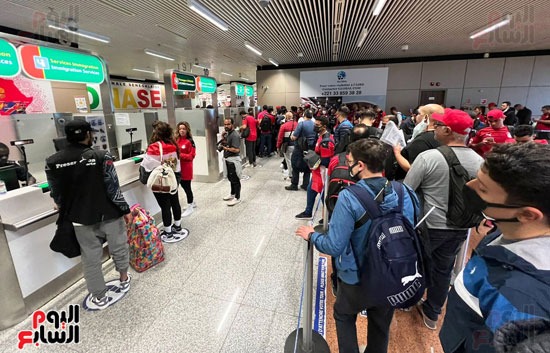 Egyptian fans (7)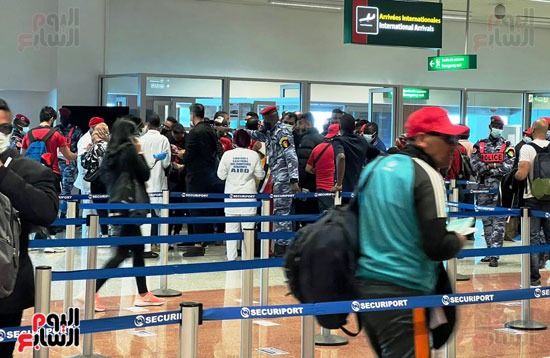 Egyptian fans (8)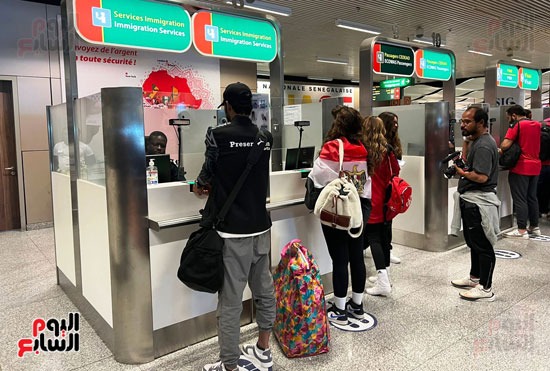 Egyptian fans (9)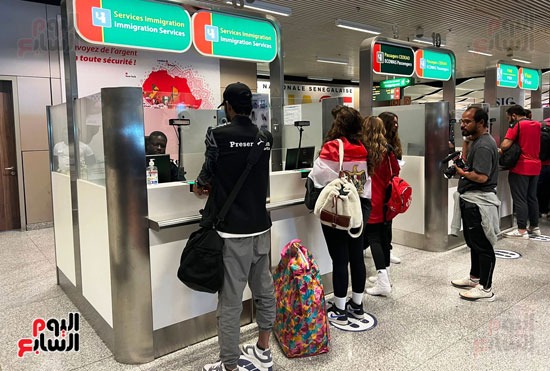 Egyptian fans (10)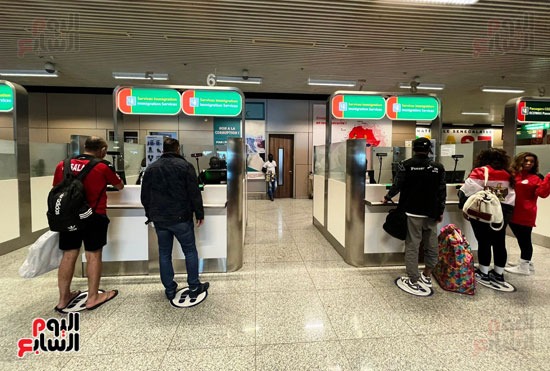 Egyptian fans (11)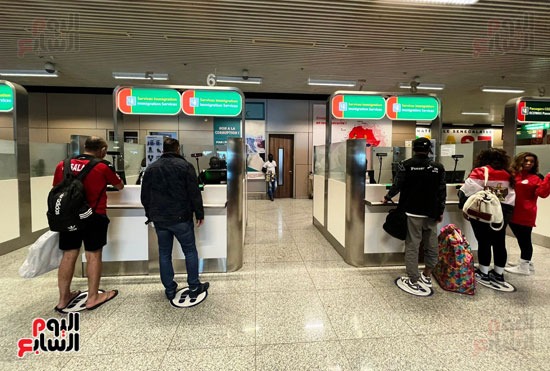 Egyptian fans (12)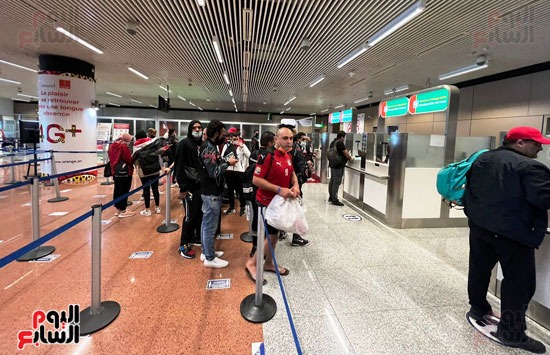 Egyptian fans (13)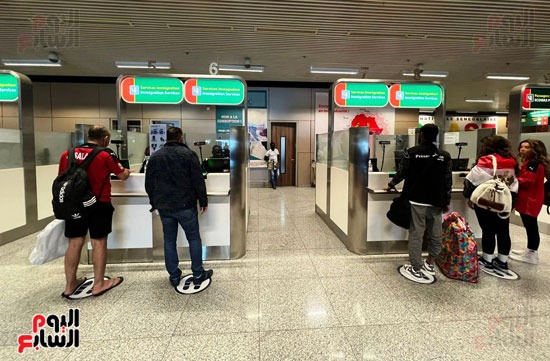 Egyptian fans (14)
Only 90 minutes apart National team About achieving the desired dream of reaching the 2022 World Cup in Qatar at the end of this year, when he meets his Senegalese counterpart in the capital, Dakar, at seven in the evening, Tuesday, in a match during which the Pharaohs seek to win or draw to ensure qualification for the World Cup for the second time in a row and the fourth in history.
The upcoming match will be managed by an Algerian referee team consisting of Mustafa Ghorbal as a referee for the arena, assisted by Mokrane Gurari "first assistant", Abdelhak Eshtali "second assistant", and Lahlou Ben Brahim as fourth referee.
The Pharaohs were armed with the victory of Mohamed Salah's comrades over Senegal with a goal without a response, in the match that brought them together at Cairo Stadium last Friday, a result that puts the Senegalese team under pressure on their new stadium, "Aren Al-Aswad", and in the presence of a crowd approaching 50 thousand fans, which is what Queiroz, the coach of the national team, worked on it to take advantage of these fans positively by closing the spaces for the opponent and exporting tension to the fans over time.
---
---
Source link
https://www.youm7.com/story/2022/3/29/%D8%A7%D9%84%D8%AC%D9%85%D8%A7%D9%87%D9%8A%D8%B1-%D8%A7%D9%84%D9%85%D8%B5%D8%B1%D9%8A%D8%A9-%D8%AA%D8%B5%D9%84-%D8%AF%D8%A7%D9%83%D8%A7%D8%B1-%D9%84%D9%85%D8%A4%D8%A7%D8%B2%D8%B1%D8%A9-%D8%A7%D9%84%D9%81%D8%B1%D8%A7%D8%B9%D9%86%D8%A9-%D8%A3%D9%85%D8%A7%D9%85-%D8%A7%D9%84%D8%B3%D9%86%D8%BA%D8%A7%D9%84-%D8%B5%D9%88%D8%B1/5709665\