The Italian national team defeated Turkey in a friendly match 3-2 in a meeting held at Konyaspor Municipality Stadium in Turkey.
Italy and Turkey were unable to reach the European play-off final, losing the first to North Macedonia and the second to Portugal.
Turkey advanced first through Cengiz Onder in the fourth minute of the match.
Kahn replaced his colleague Ozan Kabak in the Turkish defense after the first was injured.
Italy in 4 minutes turned the situation in the first half, Brian Crisianti scored the equalizer in the 35th minute.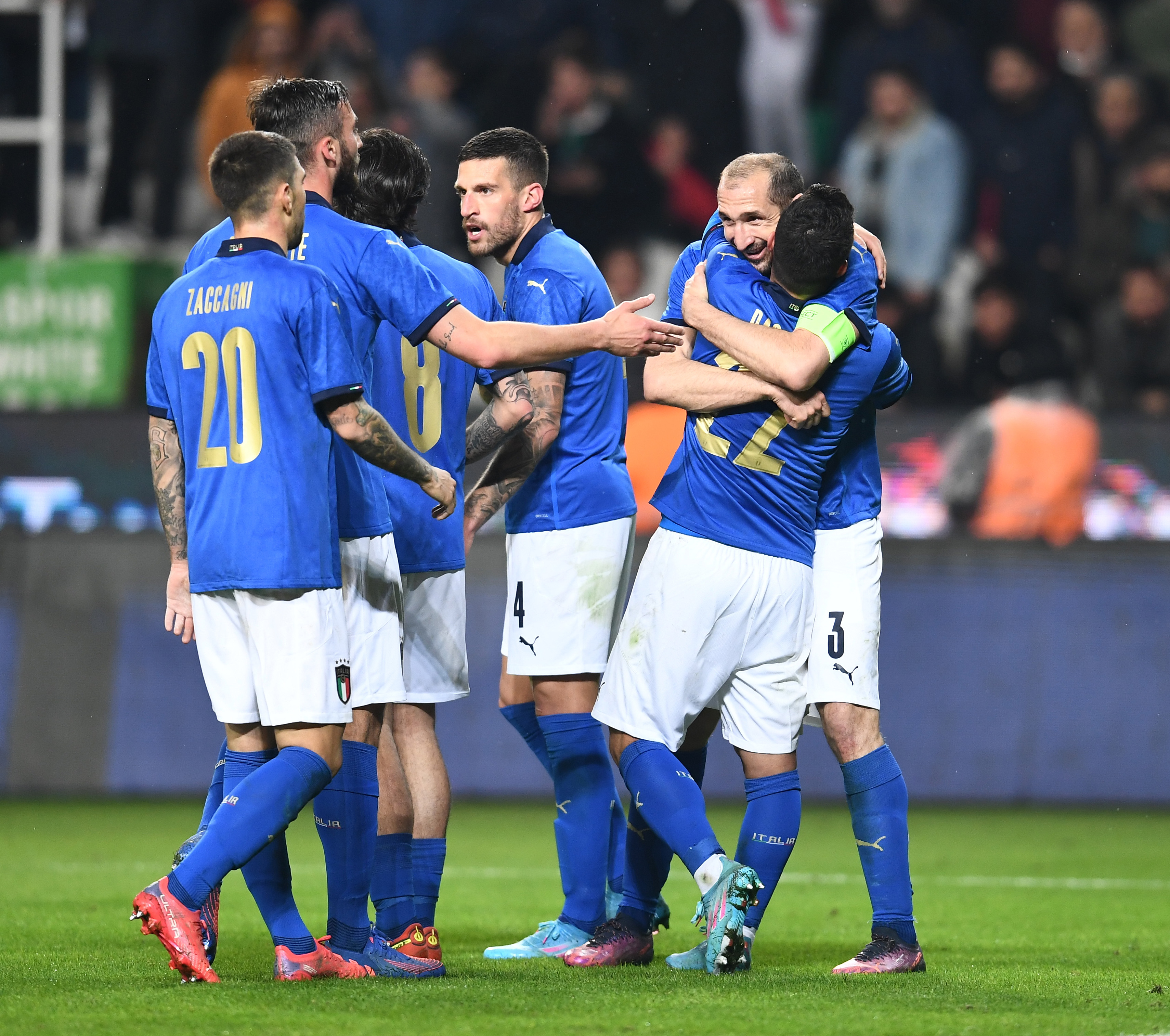 After 4 minutes, Giacomo Raspadori added the goal, Italy's lead.
In the second half, Roberto Mancini pushed Mattia Zaccani into the Italian attack in his first international appearance.
In the 70th minute, Rasbadore added his second and third goals for the European champion.
In the 83rd minute, Sardar Dursun reduced the score to 3-2.
Two minutes before the end of the match, Andrea Belotti and Leonardo Bonucci participated after they missed the North Macedonia match.
France x South Africa
France defeated its guest South Africa at Stade Pierre Mauroy in France 5-0.
Pyramids striker Vajri Lakai participated mainly in the boys' attack.
France advanced in the first half with a goal by Kylian Mbappe in the 23rd minute.
After 9 minutes, Olivier Giroud added the second goal to become 3 goals away from the Thierry Henry equation in the list of top scorers in history.
Kylian Mbappe added the third goal from a penalty kick in the 76th minute.
And 9 minutes before the end of the meeting, Wissam Ben Yedder added the fourth goal.
Matteo Guendouzi and consolidated the result with a fifth goal in the second minute of time instead of wasted.
---
---