shriek Jamal Belmadi The coach of the Algerian national team cried and collapsed after suffering a strong shock, after the dramatic loss of the Desert Warriors against Cameroon in the 2022 World Cup qualifiers.
According to the Algerian newspaper, An-Nahar, the loss of the Algerian national team against Cameroon after a fatal goal in the 124th minute of the second overtime period in the 2024 World Cup qualifiers caused the death of the aunt of the Greens coach Jamal Belmadi.
An-Nahar said, on Tuesday evening, the aunt of the national coach Jamal Belmadi, "Aunty Yamina", passed away, the widow of the late Ahmed Mughrani, Umm Bin Dhiba, "Biba", Kaddour and Suleiman.
The 118th minute scores the World Cup qualifying goal
The last second receives the goal of elimination from the World Cup
Very heartbreaking football vicissitudes, Jamal's reaction to my past explains everything 💔💔💔#Algeria_Cameroon pic.twitter.com/tVdXos7Edc

— ᵐᵒʰᵃᵐᵐᵉᵈ (@mzmz0) March 30, 2022
And the media and social networking sites revealed that Jamal Belmadi's aunt, Yamina, died after the Cameroon goal, which squandered the joy of the Algerians.
Jamal Belmadi
Belmadi collapsed in tears after the end of the match, perhaps the reason was grief over the death of his aunt, and left the field with great difficulty as the coach of Cameroon, Rigobar Song, intervened and hugged him.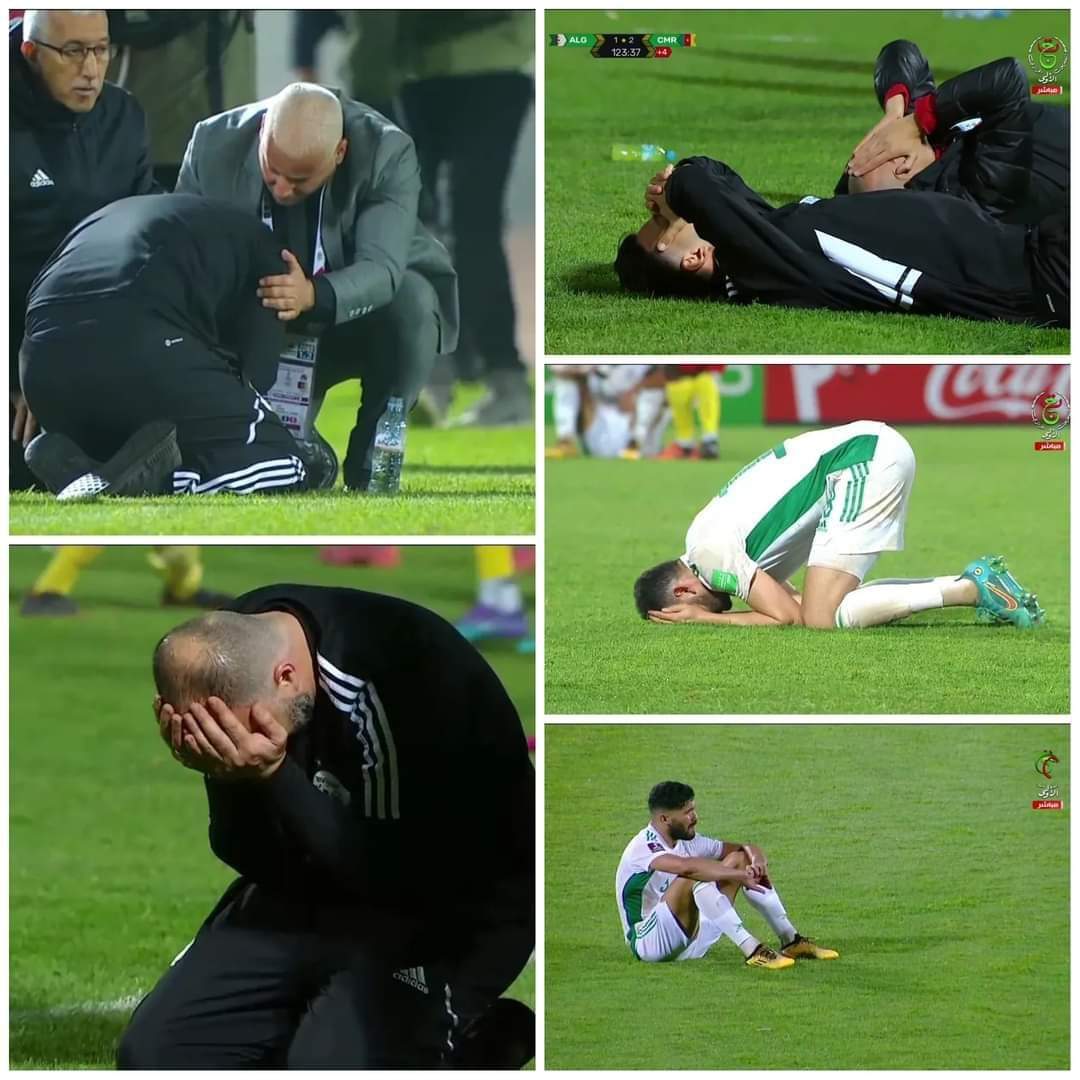 Belmadi confirmed the news of the death in the press conference after the match, but he did not confirm whether the death occurred as a result of a heart attack after Cameroon scored the second goal, as indicated by the media.
The match camera caught Palmy crying after the loss that fell on him like a thunderbolt, in the midst of sympathy from those around him.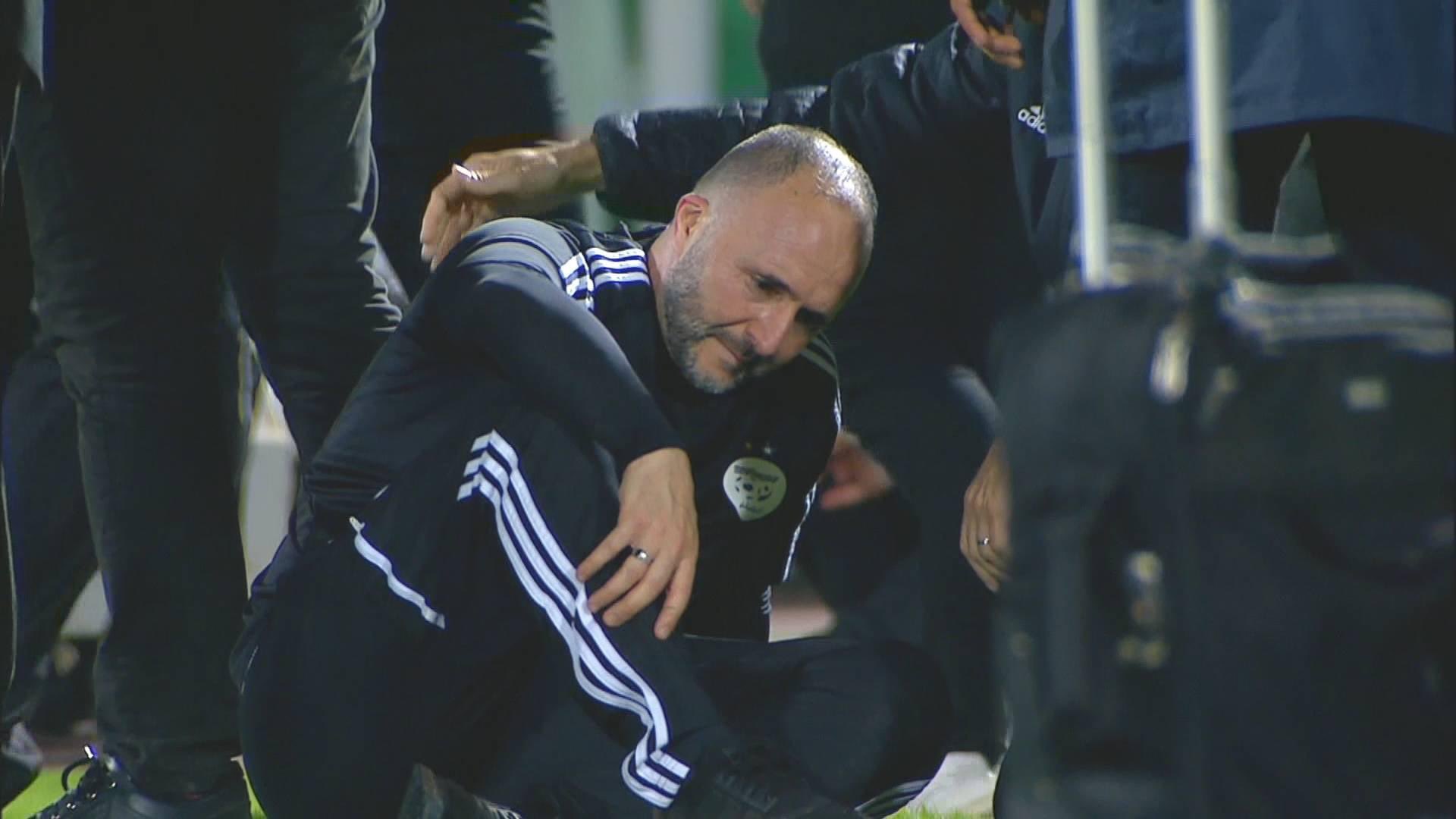 The result ended several disastrous months for the Algerian national team, which was eliminated from the first round in the African Nations Cup, which was held in Cameroon in January, to lose the title it won in 2019.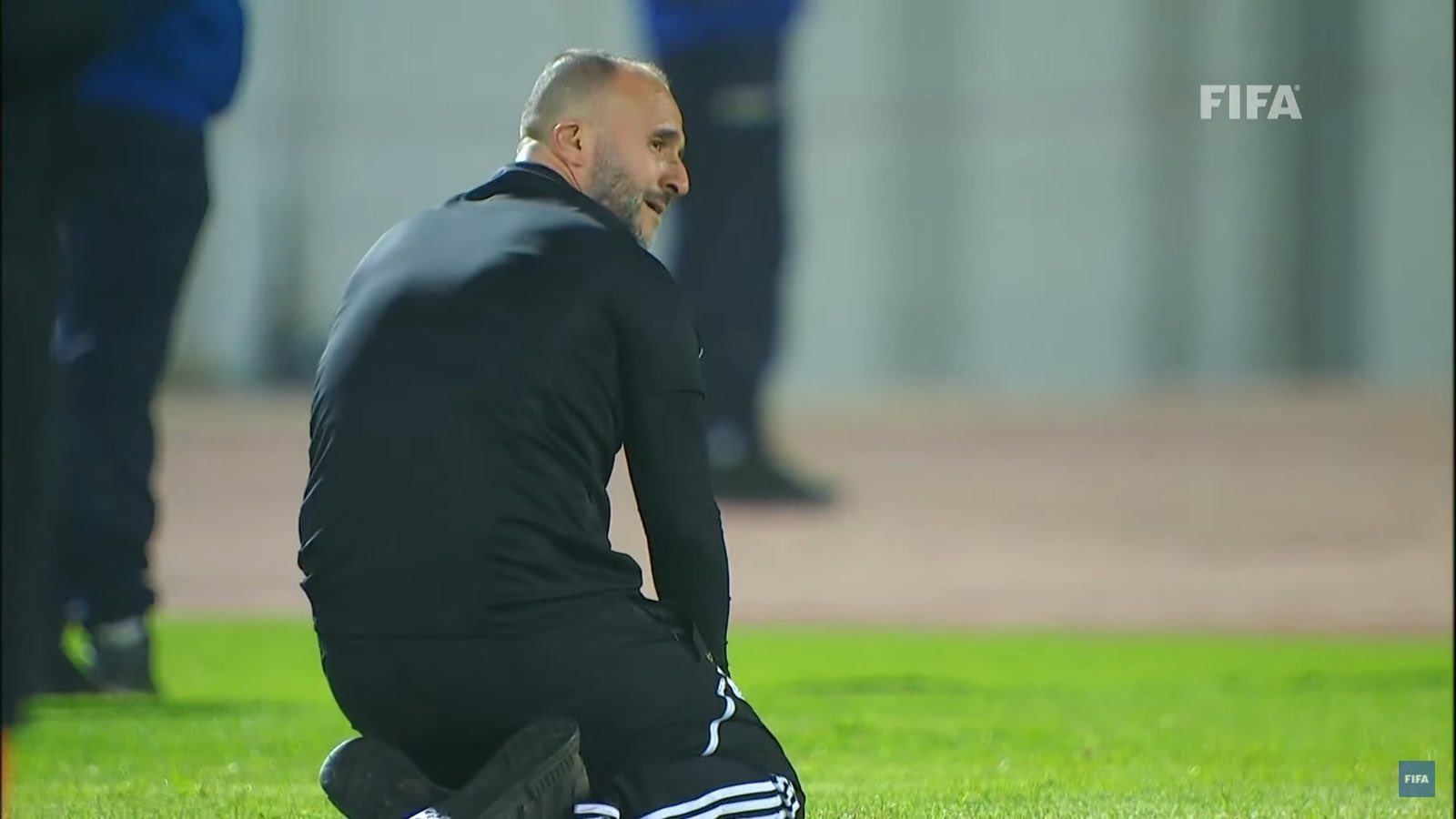 Djamel Belmadi, accompanied by his players, left Algeria this morning, and he will return after a few days to Algeria to announce very important decisions in his future with the Greens.
---
---